Genrui participated in the MEDICA 2017, which is the most influential medical exhibition and clinical equipment trade fair in the world, held on from 13rd to 16th November in Dusseldorf. This time Genrui showcased the latest innovations and robust product lines including hematology, chemistry, immunoassay, urinalysis, POCT and veterinary so as to provide comprehensive IVD solutions for global laboratories and hospitals.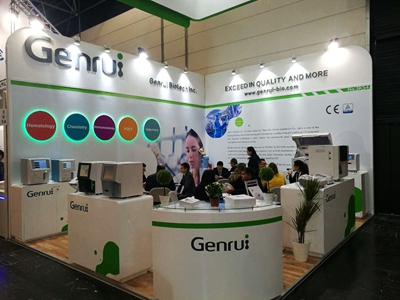 Genrui Booth at MEDICA 2017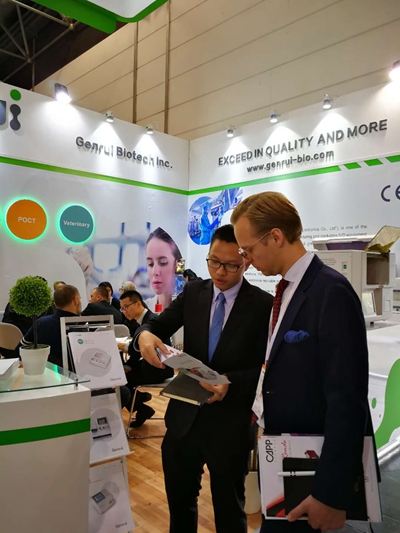 Visitors were interested in substantial IVD product lines and innovations.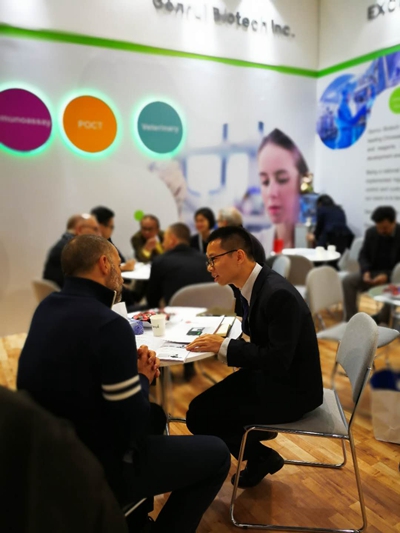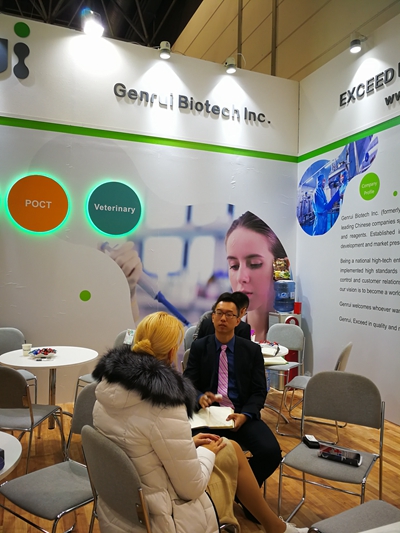 Old friends from worldwide visited Genrui booth as always strongly supported.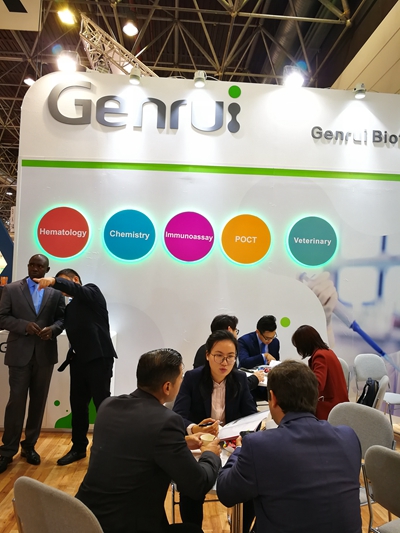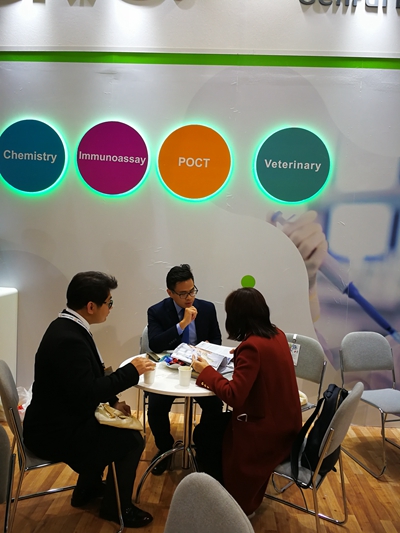 The most attractive innovations, Auto Hematology Analyzer KT-6610 for human and KT-6610 VET for veterinary use, aroused people's great interest and consultation with its compact yet powerful design. KT-6610 series uses advanced tri-angle laser scattering and flow cytometry technology to generate 5-Part WBC differentiation. Furthermore, it takes only 3 reagents for testing, which is a cost-effective analyzer for labs and hospitals. These latest products aim to provide users with better hematology solutions.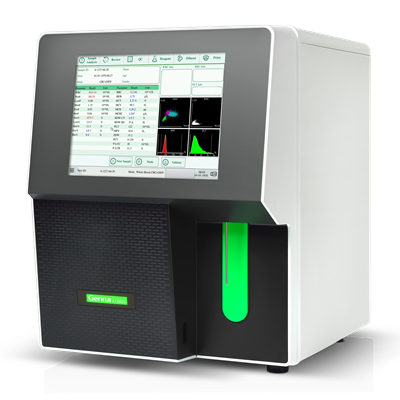 Auto Hematology Analyzer KT-6610
Another innovation that caught people's eyes was the Auto Chemistry Analyzer GS300PLUS, a fascinating and versatile auto chemistry analyzer. GS300PLUS is bench-top designed, which has discrete and random access with a maximum throughput of 180 tests per hour, regarded as a new-updated flexible chemistry solution with auto dilution and re-run.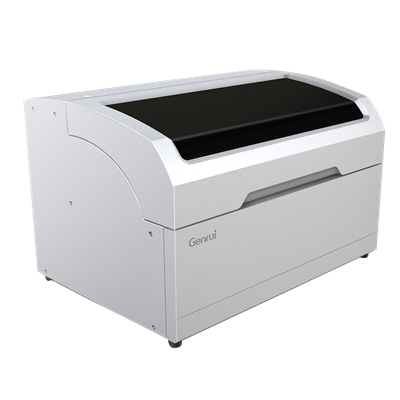 Auto Chemistry Analyzer GS300PLUS
Being an easy-to-use portable fluorescent immunoassay system, Quantitative Immunoassay Analyzer FA50 has interested visitors with excellent sensitivity and short TAT, which is regarded as the ideal POCT choice for cardiac function and infection test.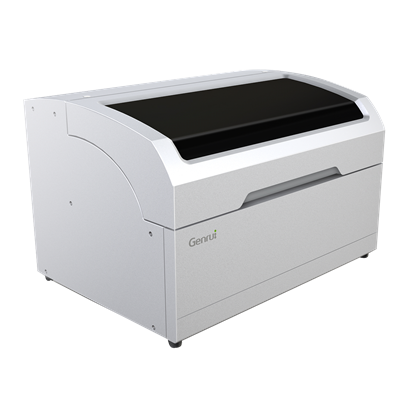 Quantitative Immunoassay Analyzer FA50
MEDICA is the biggest platform for showing medical equipment development and tendency, drawing healthcare people from all over the world. Genrui has the honor to present the latest achievement and share it with development. Support from customers is the biggest driving force for Genrui to work further, produce better and serve more. Genrui, exceeds in quality and more!