Being one of the largest medical trade fairs, MEDICA attracts more than 5,000 exhibitors this year at Dusseldorf, Germany. IVD companies from all over the world come here to present their innovative products, as well as learn the current and future trends of medical appliances. Thousands of professionals, distributors, traders and government procurement teams come and gain an insight into electromedicine, laboratory medicine, medical technology and diagnostics.

Genrui showed up at the exhibition as usual with featured products that cover the areas of Hematology, Immunoassay, Chemistry, POCT and Veterinary.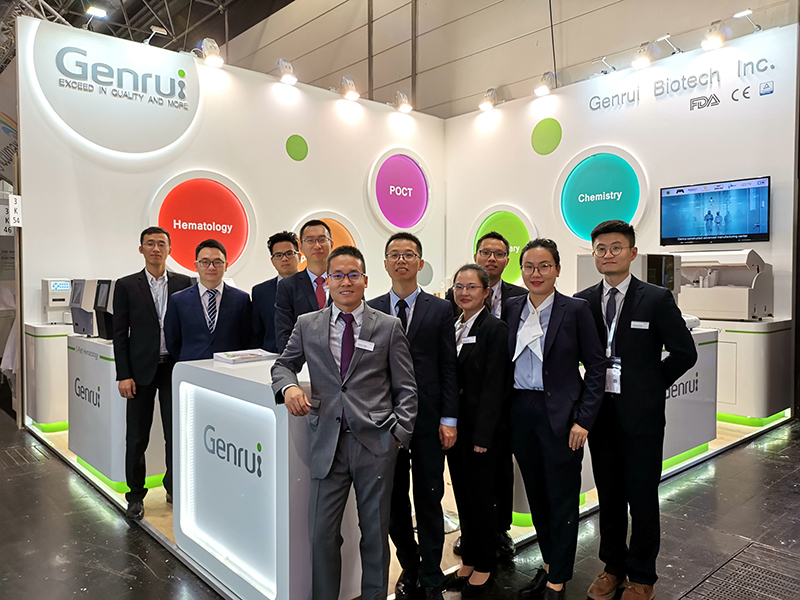 By having full IVD product lines, Genrui is attracting more and more attention from experts in the healthcare industry and potential clients from different backgrounds and cultures.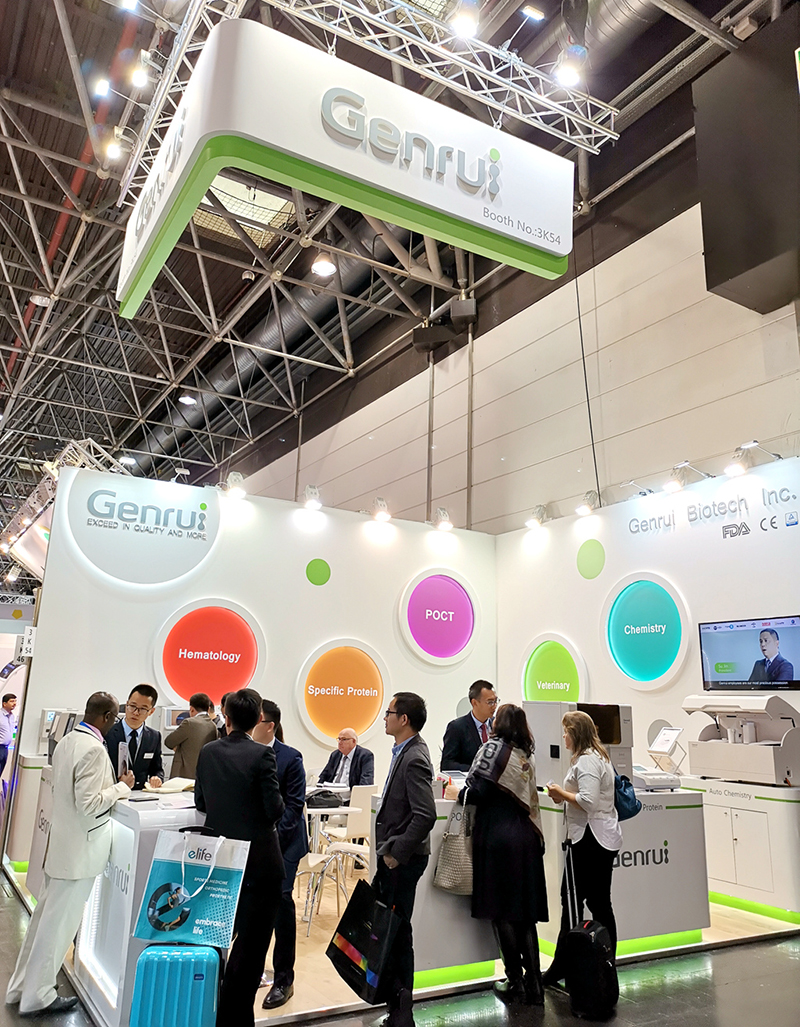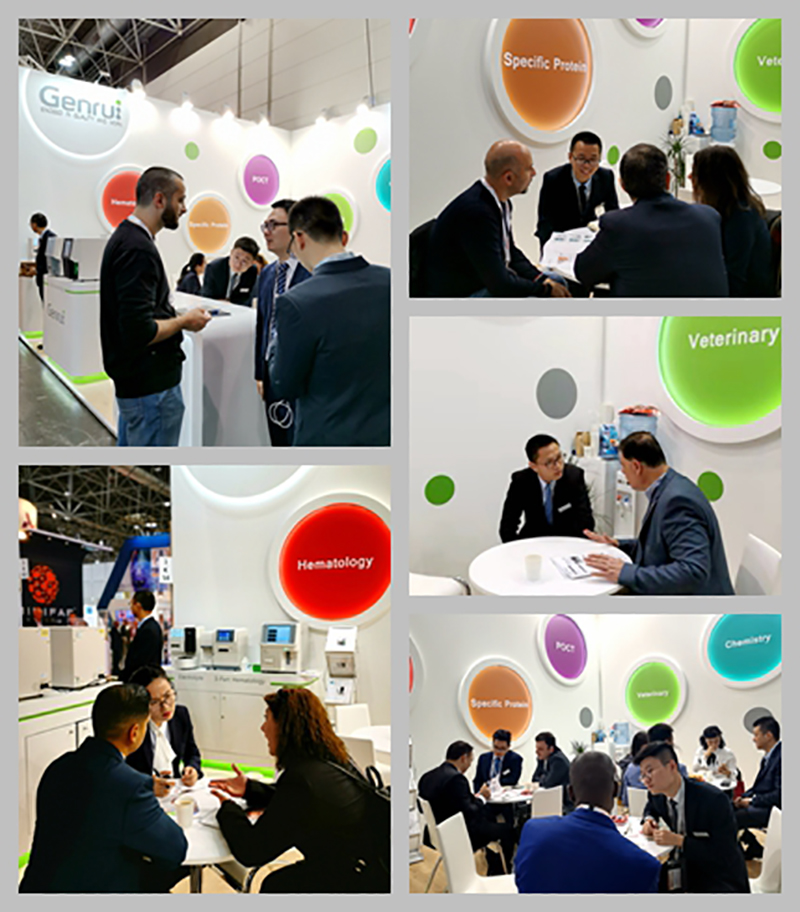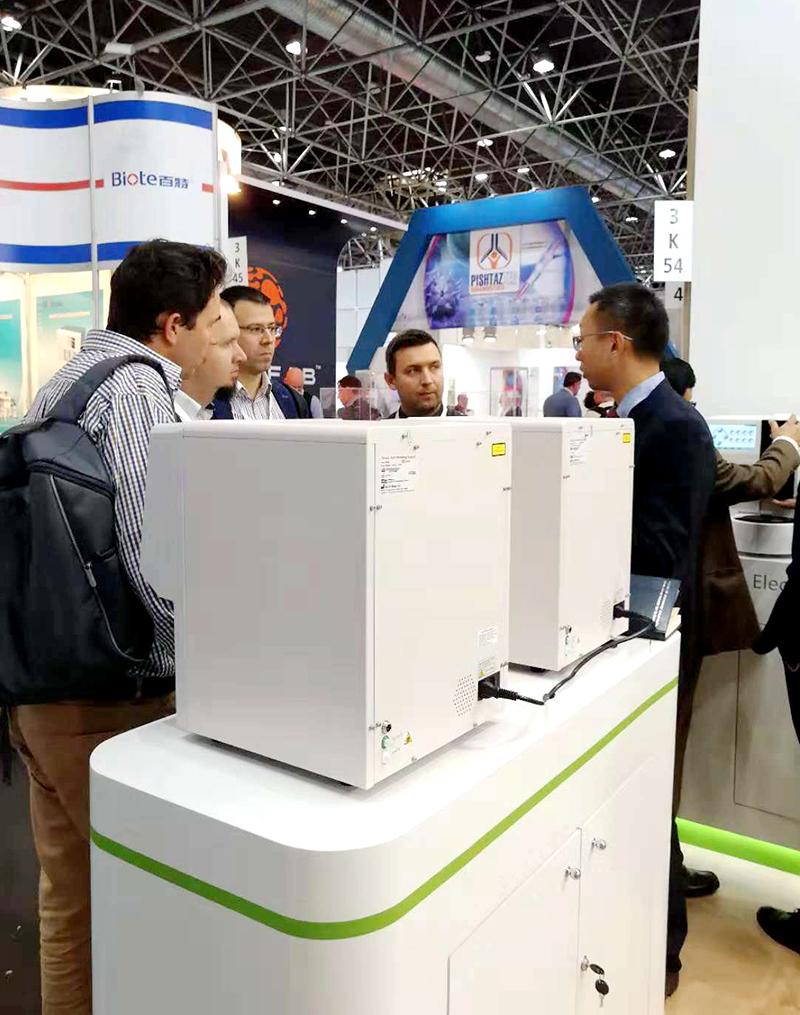 As usual, visitors showed much interest in our star products the hematology analyzing systems. This year we exhibited both 3 parts the KT-6400 and 5 parts the KT-6610, as well as the veterinary version KT-6610 VET analyzers. Being a compact yet powerful 5 part hematology analyzer, KT-6610 is not only able to meet all the necessary general functions of hematology analyzers but also less in cost and smaller in space taken due to its built-in computer and both lyses are placed inside the analyzer. As a cost-effective analyzer, KT-6610 is ideal to be the first 5 parts in laboratories of hospitals and clinics.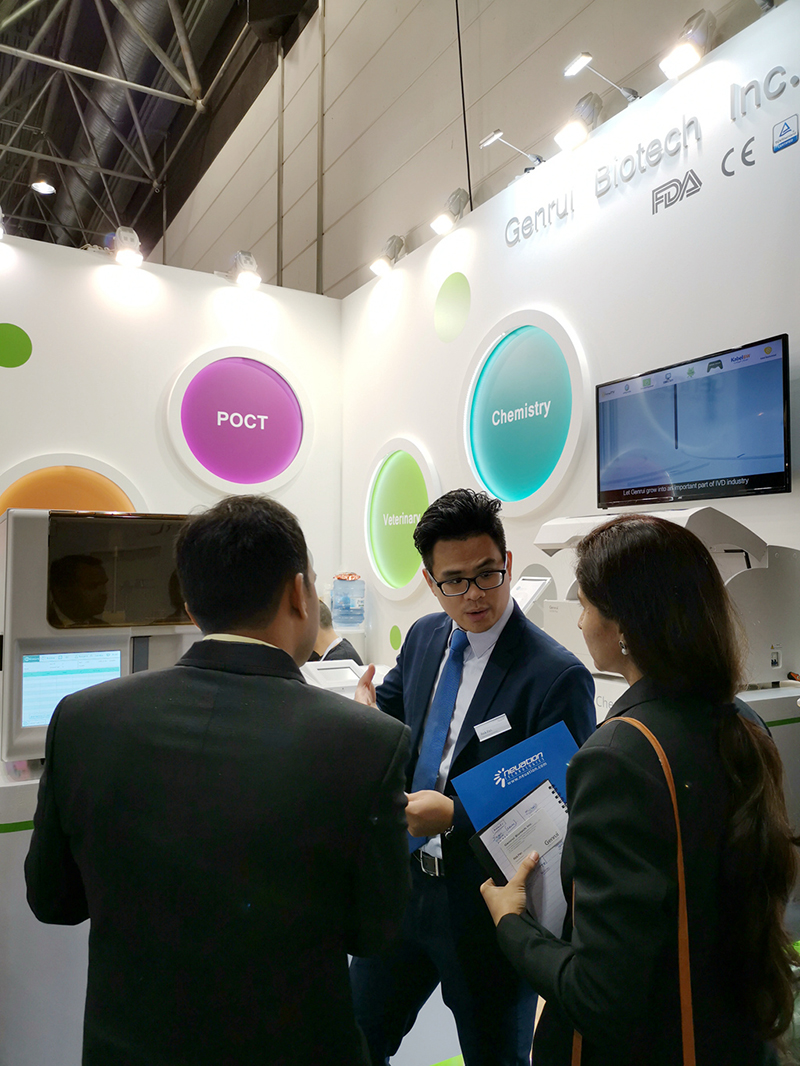 As one of the unusual specific protein analyzing systems, our HUMAN solution PA120, with the 22 parameters, is providing end-users more accurate results by the principle of nephelometry and a better operating experience through the specially designed user interface. As an automatic analyzer, only 1 click is required and results will be available either on the screen or printed between 2.5 to 5 minutes only. By having an internal computer and a stand-up design, PA120 benefits from space and cost-saving, thus a desired and suitable protein analyzer for small to mid-sized labs. Being not only cost-effective but also highly efficient, PA120 is able to process up to 60 tests in an hour, which will satisfy the needs of clinics to hospital laboratories.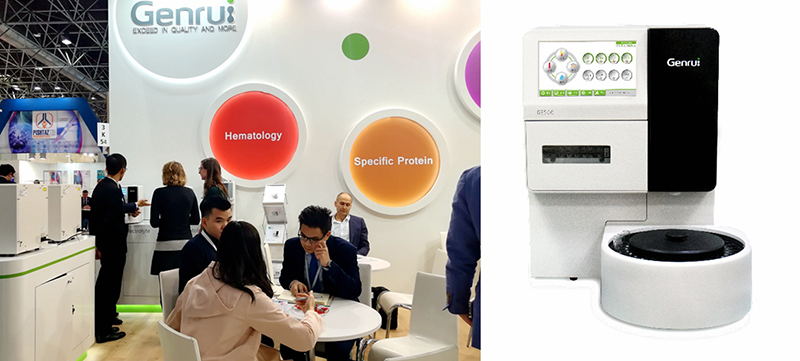 Most clients are interested in our fully auto electrolyte analyzer GE500, which is a fast, compact and fashionable electrolyte analyzing solution. With the unique feature of an all-in-one reagent package including K+, Na+, Cl-, iCa2+, Li+, Mg2+ and PH, GE500 requires less manual intervention but completes the whole test procedures within the analyzer. Various sample types including whole blood, urine, plasma and serum are supported therefore pre-treatment is not needed anymore. By processing up to 100 samples in an hour, GE500 can be used in various scenarios including small to mid-sized labs and busy clinics.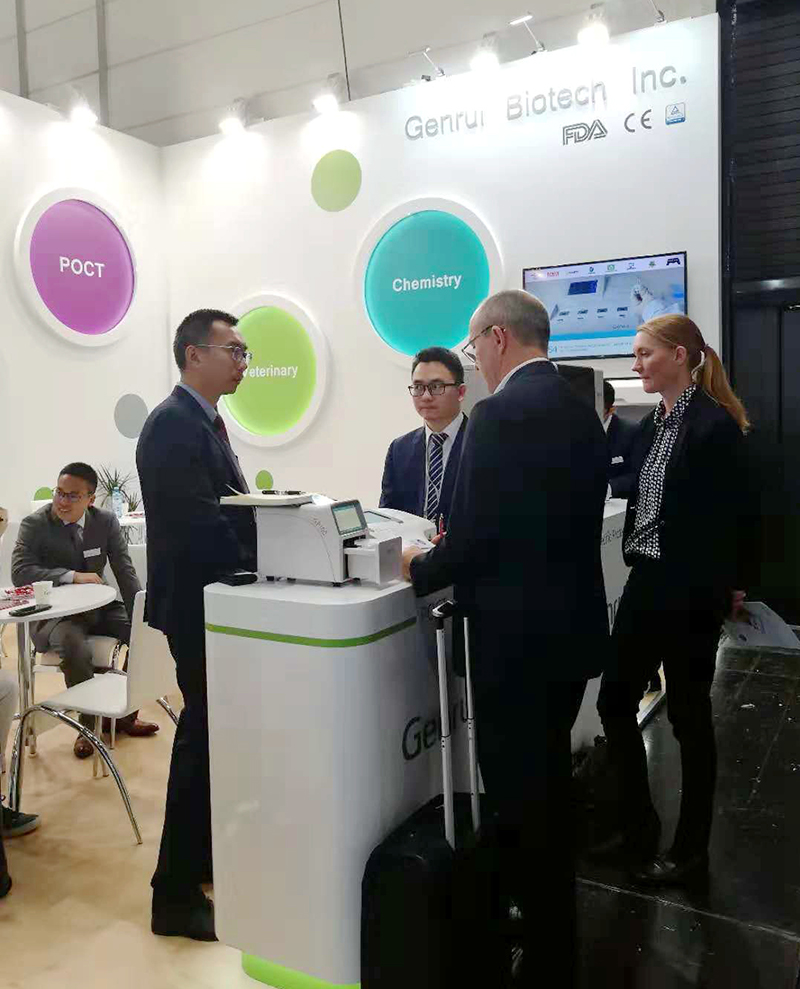 GP100 VET is a complete creative revolutionary in the area of chemistry analyzers. It is designed to be integrated, portable, and easy to use. This POCT chemistry product has a simple workflow that requires no special skills in operating it. What's more attractive is that compared with traditional chemistry analyzers, only 100ul sample is needed for each test and up to are available from only 8 minutes' time. Almost everyone is attracted by its stunning look and largely impressed by its features and smart functions after learning it in depth. GP100VET will become your best assistance in clinics

POCT is always one of the hottest topics. Besides the GP100 VET discussed above, our immunofluorescence testing system FA50 and the matching test kits are always popular among all clients. FA50 benefits from instant, reliable and quantitative results, a large touch screen, a built-in thermal printer and using whole blood samples, including capillary blood for testing. The design of the FA50 testing system has fully embodied the core value of POCT, which is short in TAT, less in cost and easier in operation. Samples are freshly collected and directly added to the testing kit. Results are available for 3 minutes only either on the screen and/or printed out. Up to 50,000 patients' information can be stored therefore medical staffs are able to compare the current and historical testing results for the same patient. Many useful testing items are under development and will be available soon, making our FA50 testing system more anticipated.
It's the greatest time for the IVD industry where innovations and inventions arise every day. Genrui has never stopped developing ourselves and always strives to provide our client's customized products and professional services to their needs. By moving to our new headquarters this year, we strongly believe that, with the continuous support from our clients and cooperation partner, Genrui will be fully equipped and prepared for the new era.
Please visit our website for more information: www.genrui-bio.com
Please check us on:
FB - https://www.facebook.com/genrui.biotech.7
LinkedIn - https://www.linkedin.com/company/28177839/admin/updates/
Twitter - https://twitter.com/Genrui2004