On November 13-16, the world's largest and most influential medical industry event--Medica, was held in Düsseldorf, Germany.

As a high-tech enterprise specializing in the research and development, production, sales and service of clinical testing instruments and reagents, Genrui made a bright appearance at booth 3K56 at the Düsseldorf Exhibition Center. Displaying the most popular products in the fields of hematology, POCT immunofluorescence, chemiluminescence immunoassay (CLIA), chemistry, specific protein and veterinary.

Genrui International team at Düsseldorf Exhibition Center, Booth 3K56.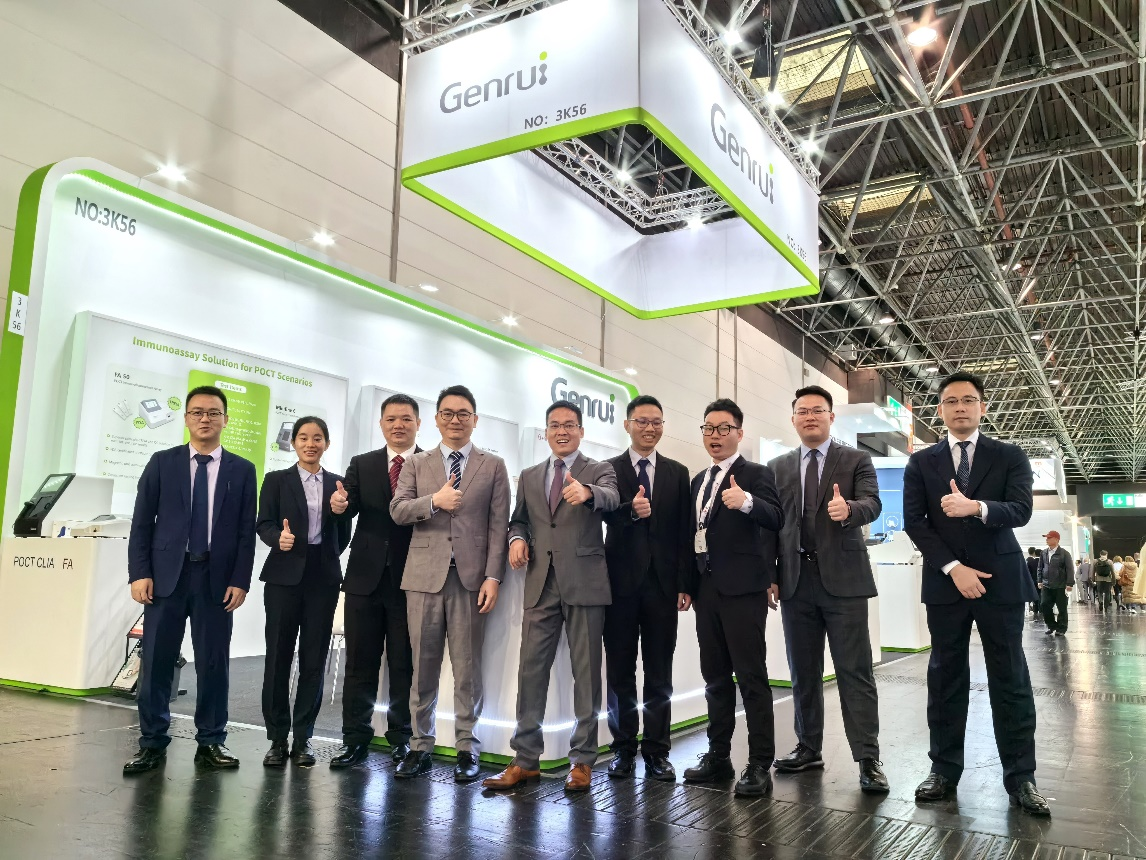 POCT Comprehensive Solution for Immunoassay
POC testing has skyrocketed in the last 20 years as demand for accurate and fast testing has blossomed both inside and outside the hospital setting. The point-of-care industry is one of the more consistently growing segments of IVD diagnostics. The pandemic created new opportunities for tremendous growth fueled by the explosion of enabling technologies and unprecedented demand by the public for access to testing as well as faster turnaround times. POC is a welcome and necessary extension of laboratory services. It is expected that there will be many new POC technologies that will surface in the future due to the need in remote areas and easy operation & maintenance. POC is rapidly evolving for improved accuracy and rapid turnaround times. Genrui Biotech has IVD professional experience for almost 20 years with solid experience in product development in POCT field, and is committed to providing comprehensive immune overall solutions for POCT field. Genrui's single-cartridge chemiluminescence and immunofluorescence series products provide different options for POCT immunoassays.

Minifine 6 -- POCT Automatic Chemiluminescence Immunoassay System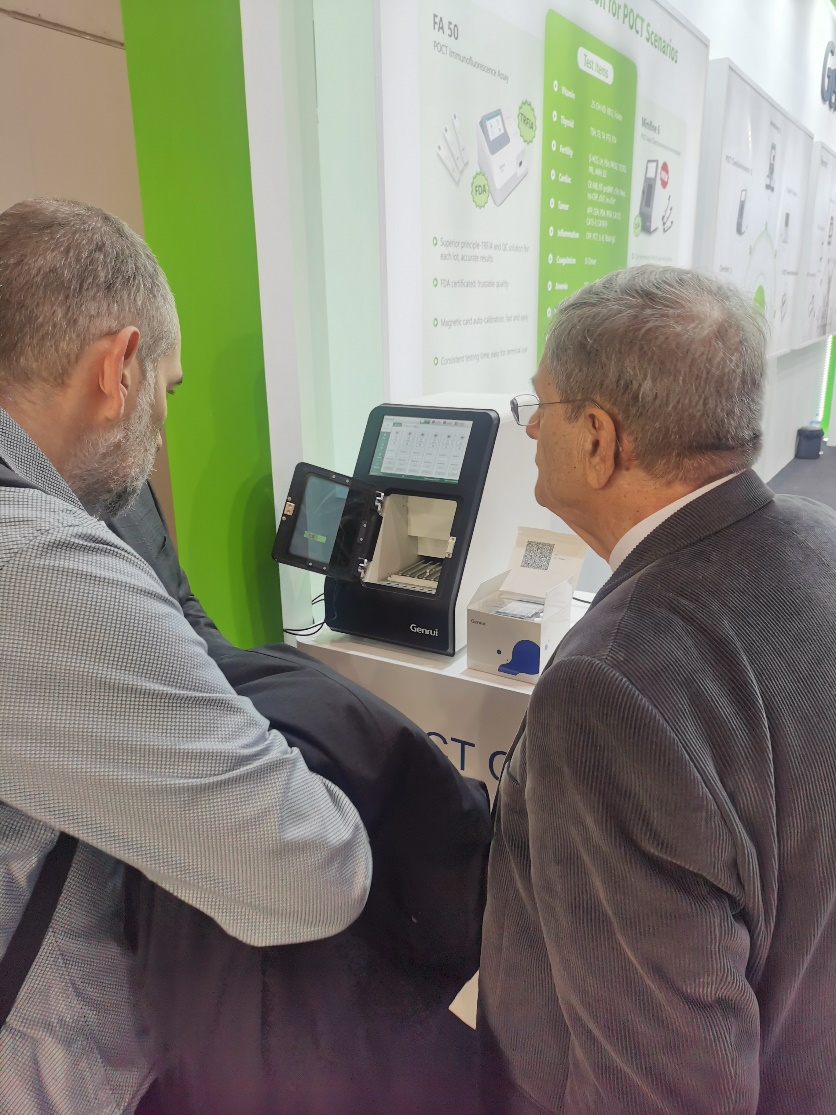 Minifine 6 is a fully automatic POCT analyzer for chemiluminescence immunoassay (CLIA). It is used for the rapid detection of multiple immune items such as cardiac markers, hormones, vitamins, etc. The results can be obtained in 15 minutes, with 6 channels available. Single reagent cartridge is used for this analyzer, one cartridge for one test, avoiding open bottle waste and eliminating cross-contamination. Each cartridge contains antibodies, magnetic particles, labels, substrates, wash solutions, and all other reagents required for testing. There is no liquid system, which makes it maintenance-free. Calibrators, controls, and disposable TIPs are included, with no hidden cost. Minifine 6 is a powerful assistant for immunoassays in small-medium laboratories.

FA50 -- Quantitative Immunoassay Analyzer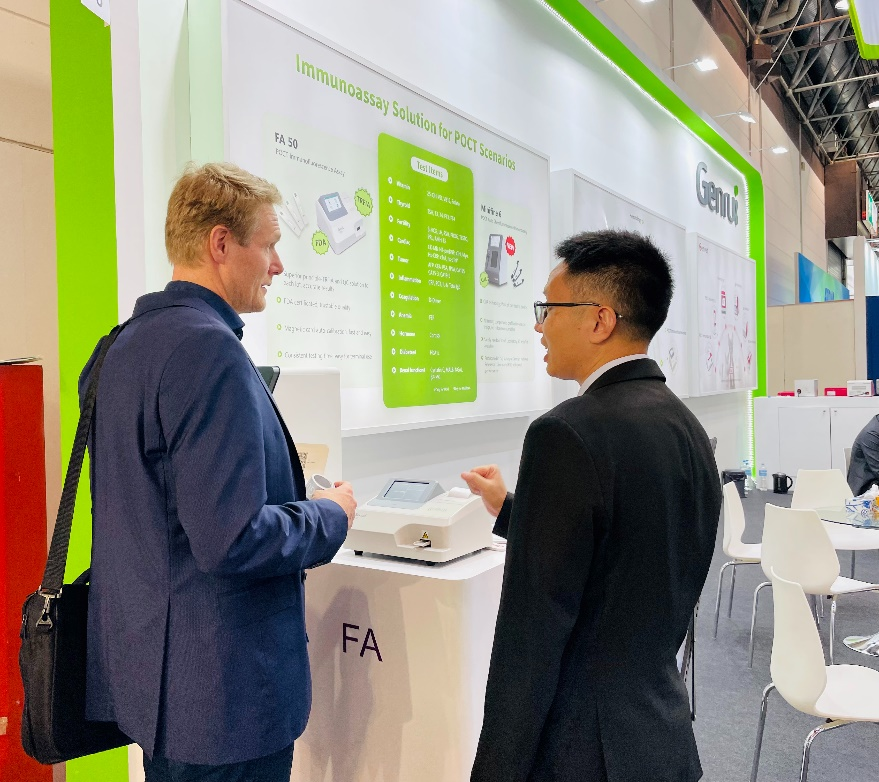 FA50 is a POCT Fluorescence Immunoassay (FIA) analyzer that uses Time-resolved Fluorescence Immunoassay (TRFIA) to effectively eliminate the interference of background fluorescence and improve the sensitivity and specificity of detection. The instrument is compact, easy to operate and rapid, the test results can be obtained in only 3-15 minutes. It has a comprehensive test menu, including myocardial items, sex hormones, thyroid and glycosylated hemoglobin (HbA1c) testing, etc., which can greatly meet the specific demands of different people.


Hematology series
KT-8000 -- 5-part hematology analyzer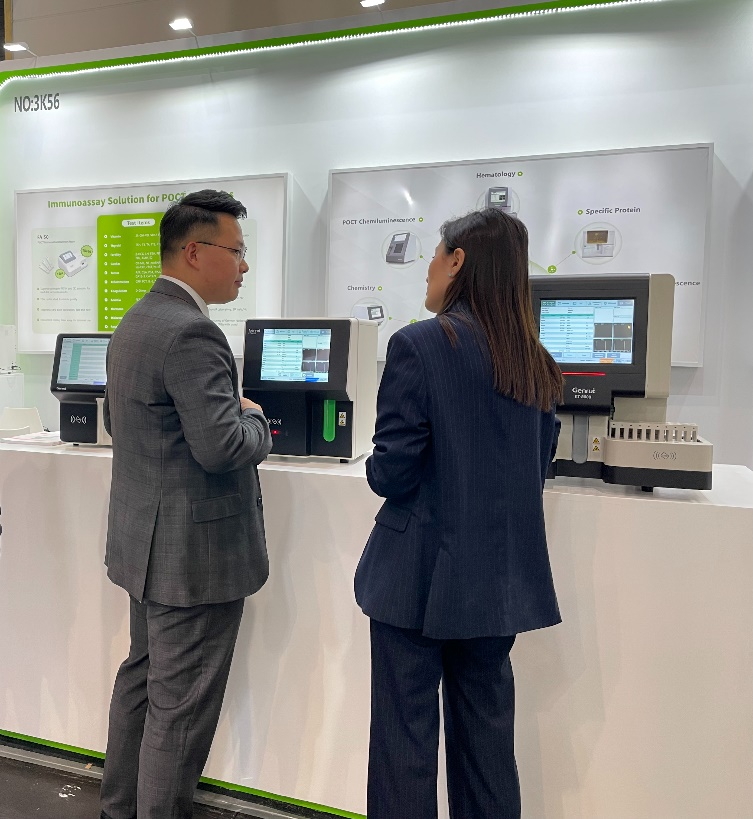 KT-8000 5-part fully auto hematology analyzer, with advanced innovation, tri-angle laser scattering and flow cytometry, and a dedicated basophil channel, is a real 5-part analyzer. It is creatively developed with the smart counting mode that can provide better repeatability for low WBC and low PLT samples. Besides, the STAT design realizes more flexible modes. The presence of KT-8000 attracted a lot of customers.


Veterinary series
VP20--POCT Chemistry analyzer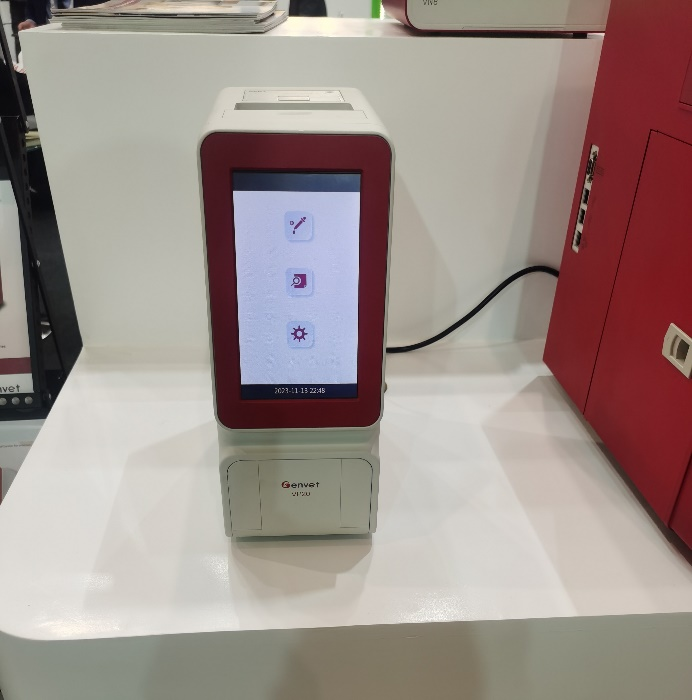 VP20 is a fully automatic biochemical analyzer, only 4.3kg, very portable and small. Support 10 kinds of panels, 100μl whole blood / serum / plasma for detection. Simple operation, without disc rewarming time, just take it out and use it directly. Get results in 10 min, the auto-run program will process the centrifugation, quantitative distribution and reaction detection. WIFI function for data transmission and software upgrading. Suitable for animal hospitals and labs.

Genrui will continue to adhere to the vision " To be an outstanding IVD supplier with global presence ", committed to the global diagnostic medical industry, looking forward to witnessing growth with you.