Asia Pacific's leading event for medical devices and services, the 79th CMEF took place at the National Exhibition and Convention Centre in Shanghai from Apr. 11th to 14th. Genrui Biotech presented at the event with a brand new exhibition booth design and the latest innovations from the areas of Immunoassay, Hematology, Chemistry, POCT and Veterinary.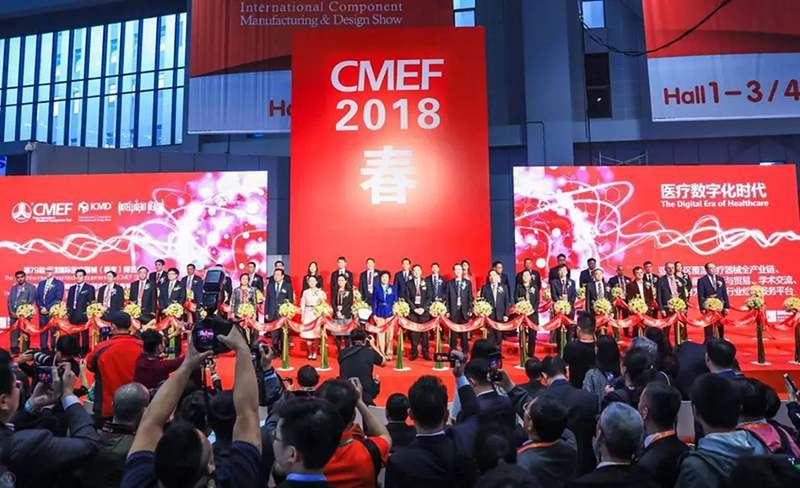 CMEF's opening on 11th Apr. 2018
By offering complete IVD solutions to hospitals and laboratories, Genrui has attracted great attention from media and visitors around the world.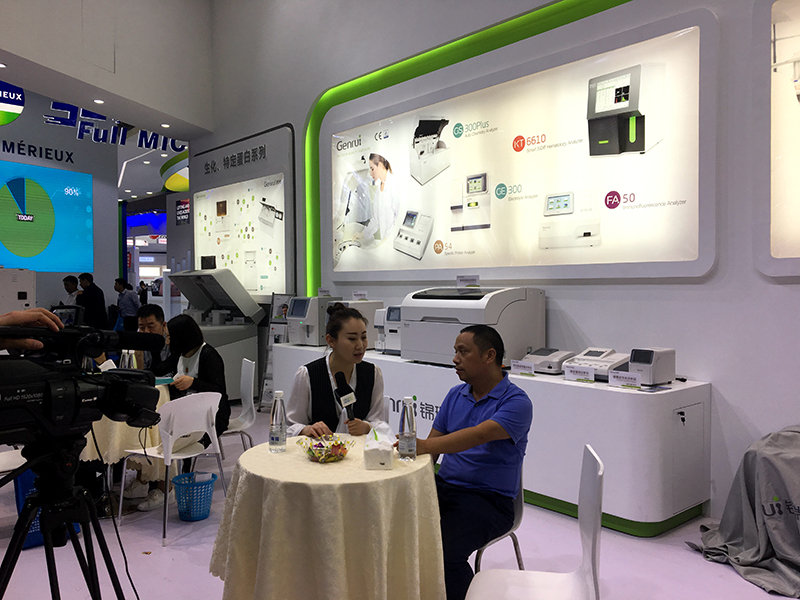 Mr. Jin Su, CEO of Genrui Biotech, is being interviewed by the Organizers of the CMEF Expo.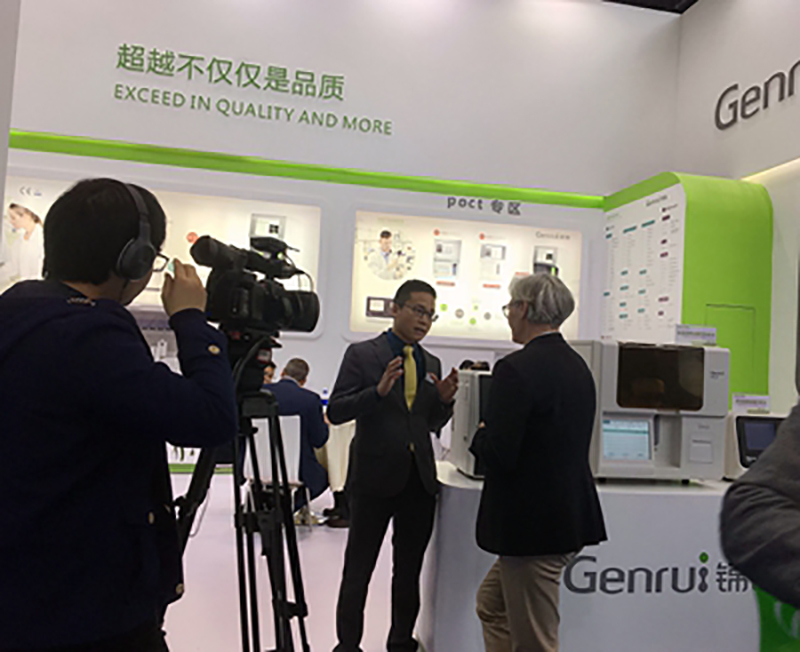 Mr. Chao Chen, Director of International Operation, is being interviewed by the Magazine European Hospital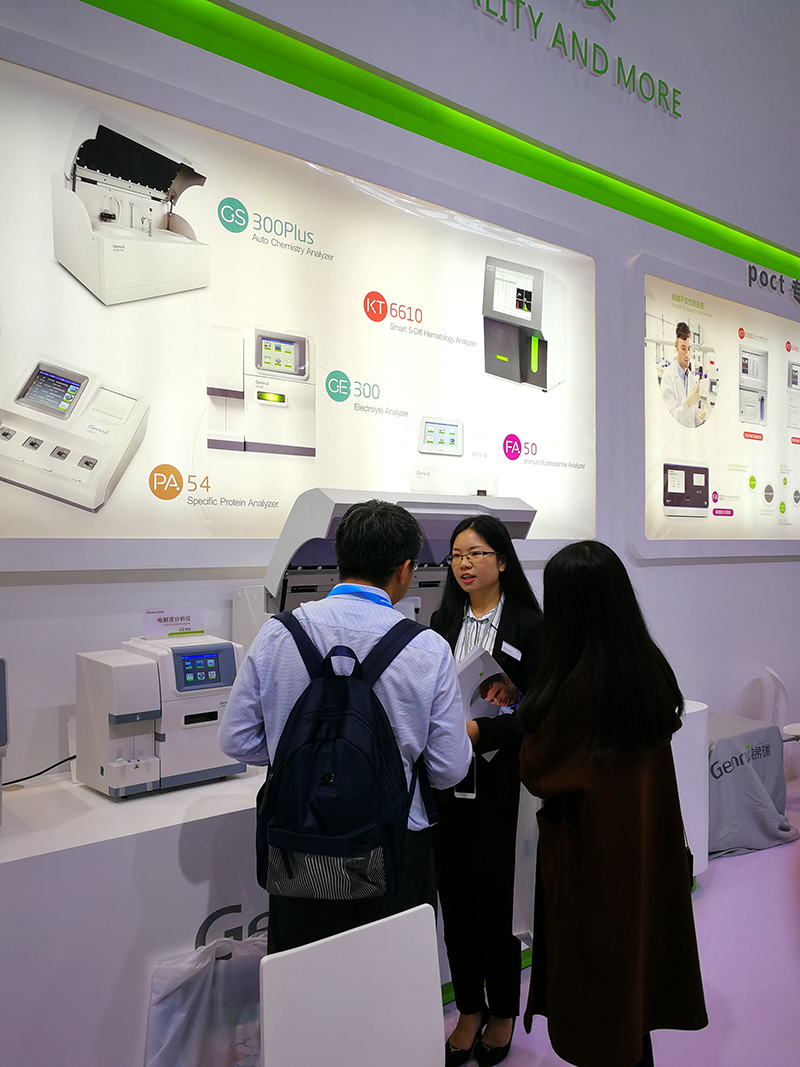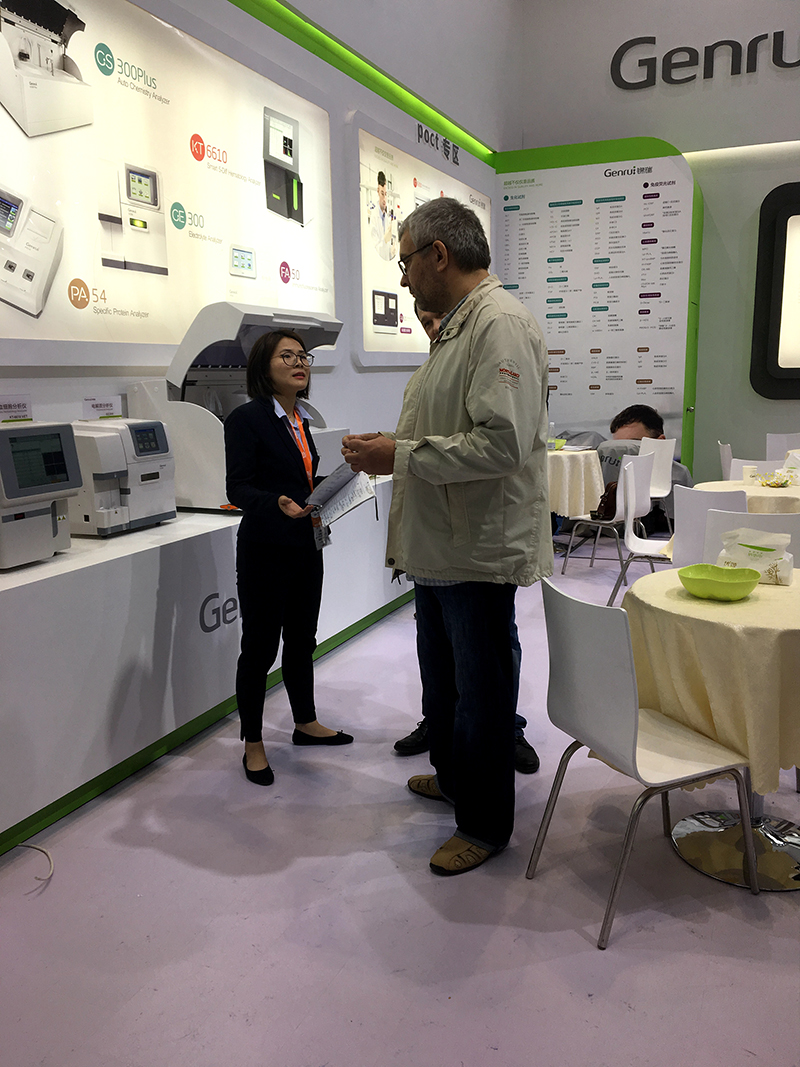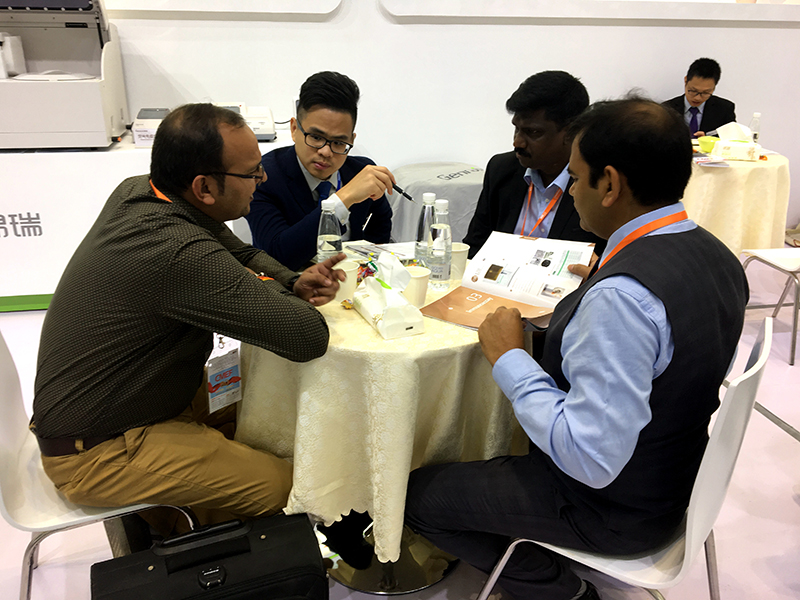 At this year's CMEF, Genrui presented not only popular products such as PA54, KT-6400, GE300, FA50 analyzers, but also the following latest innovations from the company.
The upgraded GS300Plus is an efficient bench-top chemistry analyzer. It offers a comfortable operation experience with a compact design and reliable performance.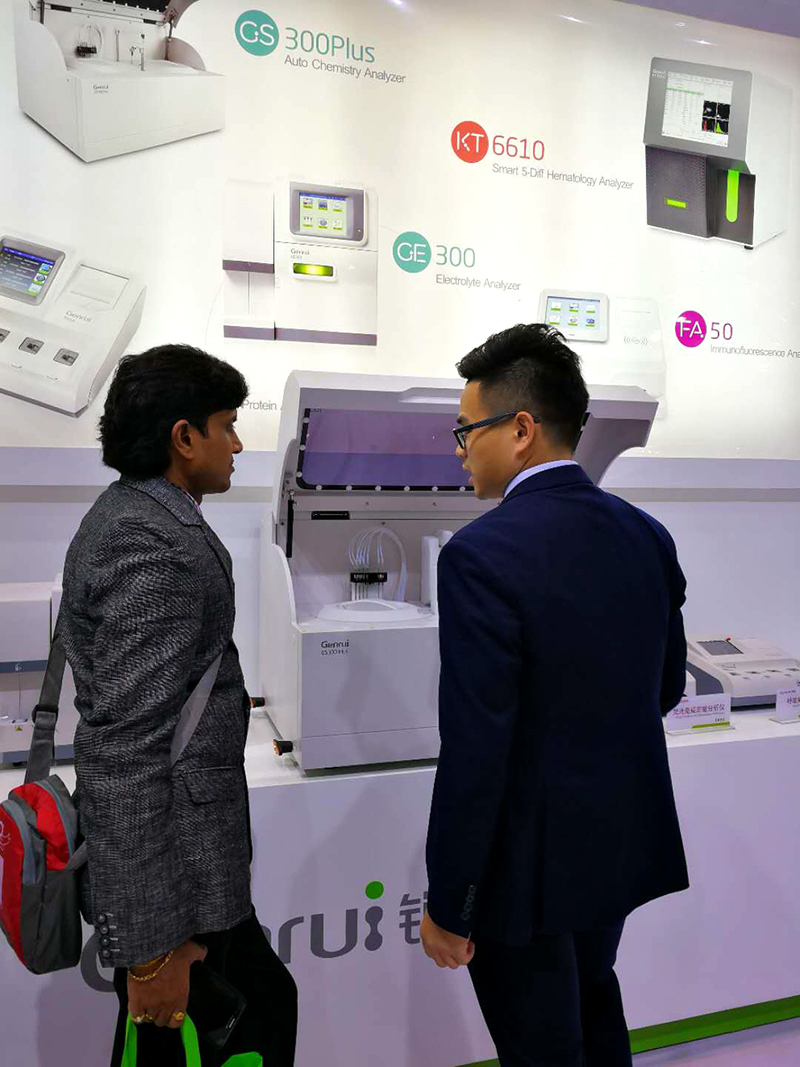 Automatic Chemistry Analyzer GS300 Plus
The Fully-auto Specific Protein Analyzer PA120 also impressed visitors. The one-press operation and broad assay menu make PA120 stand out. Using the nephelometry method, it is proved to be an ideal system to quantitatively determine the specific protein. The 10.1-inch touch screen, simple workflow and intuitive navigation will offer you pleasure operation. Besides, it supports comprehensive reagents that cover 9 categories and 24 items in total.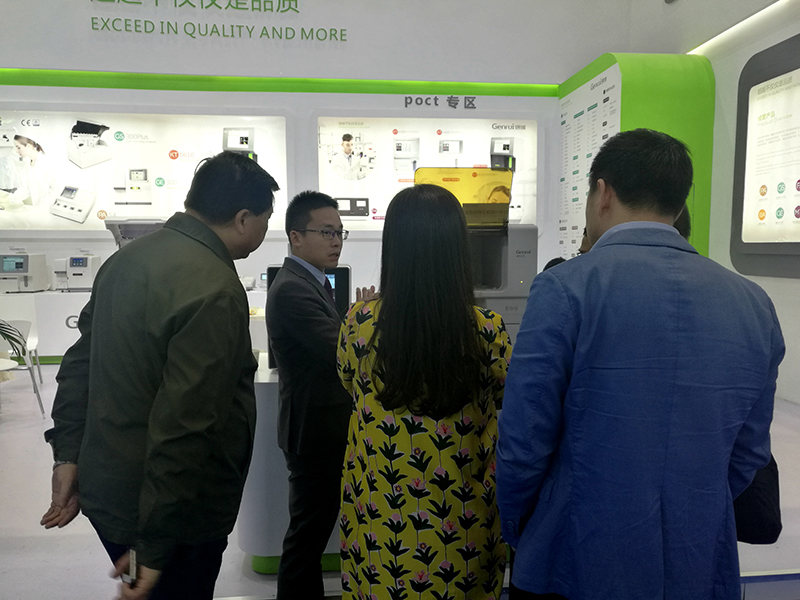 Fully-auto Specific Protein Analyzer PA120
The most attractive innovation, Auto Hematology Analyzer KT-6610, aroused people's great interest and consultation with its compact yet powerful design, as an ideal choice of the first 5-Part Hematology Analyzer for labs and hospitals.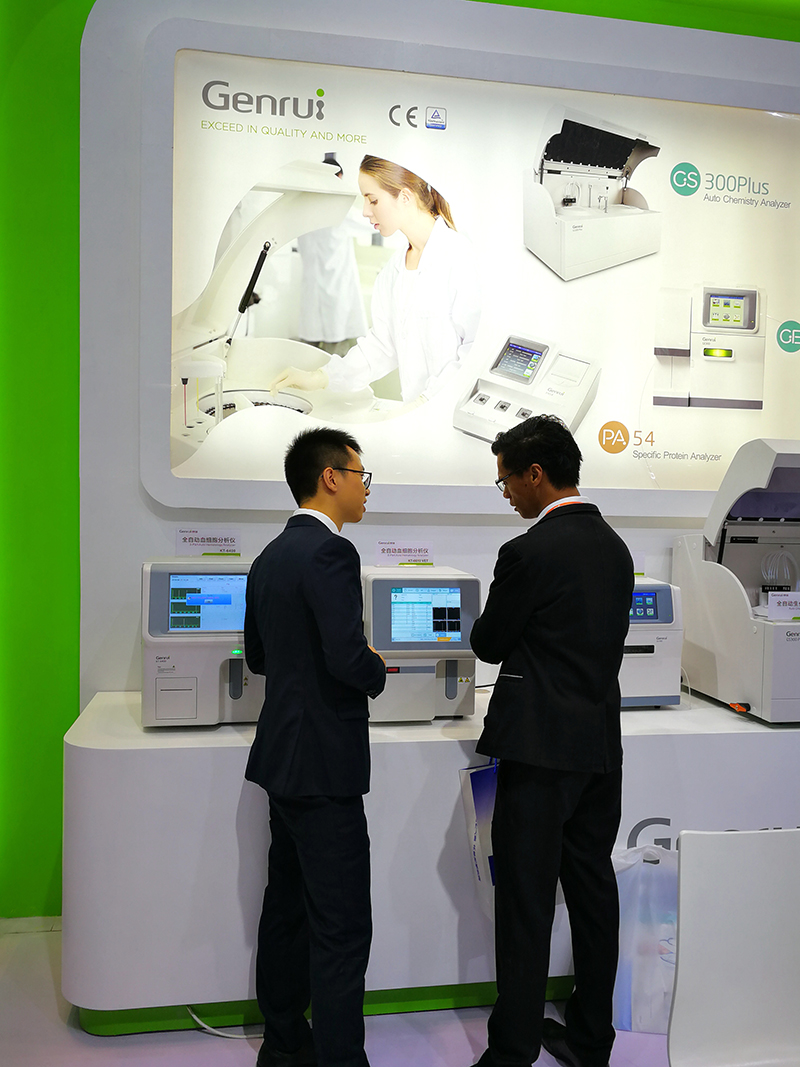 Auto Hematology Analyzer KT-6610
The automatic 5-part hematology analyzer KT-6610VET is designed to provide a one-stop solution for global veterinaries. It requires a smaller sample volume and provides good results in minutes.
Automatic 5-part Hematology Analyzer KT-6610 VET
The smart veterinary POCT chemistry analyzer GP100VET is showcased. Its design of precise looking and intelligent functions has proven to be at the front of POCT development. GP100VET ensures accurate results through the fashionable microfluidic method and provides a powerful test platform by supporting a comprehensive test menu and expansion of new items.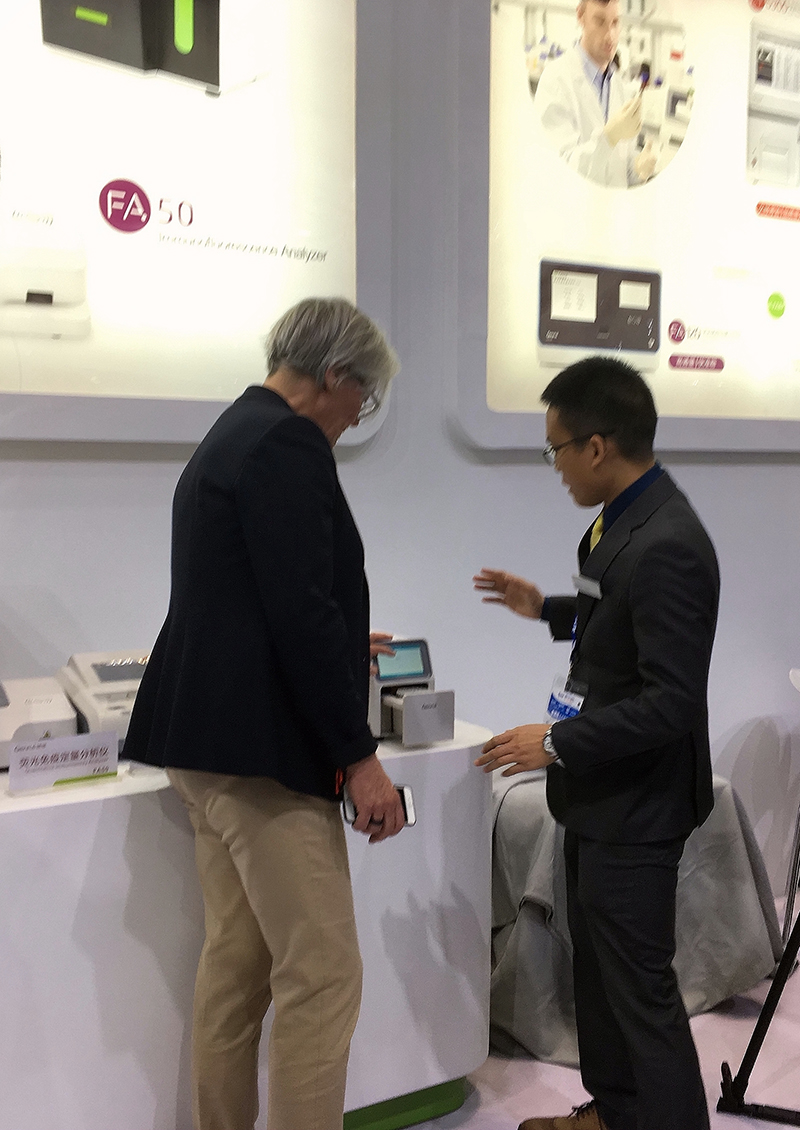 Smart Chemistry Analyzer GP100VET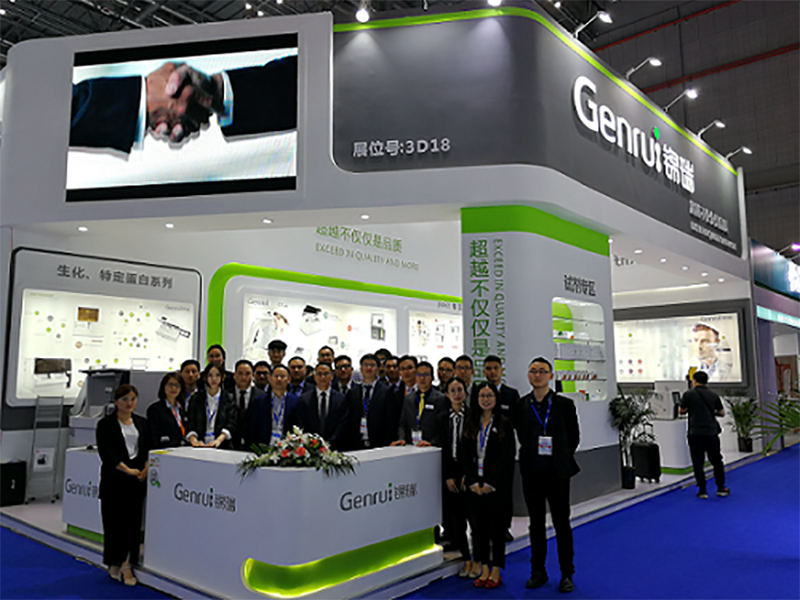 China International Medicinal Equipment Fair (CMEF) is one of the world's largest fairs of medical devices, related products and services. CMEF, by showing the latest innovation and development of medical equipment, attracts a huge number of professionals, doctors, lab workers and healthcare workers from over 100 countries and regions. It is also the biggest professional procurement and trading platform for government procurement teams, hospital buyers and medical device dealers from all over the world. Genrui has presented the latest achievements to everyone interested and shared the vision of corporate development with great passion. Supports from our customers are always the biggest driving force for Genrui and we will continue providing brilliant healthcare solutions and excellent services to our clients. Genrui, exceeds in quality and more, embracing the future!