Recently, Tanzania's first IVD (in vitro diagnostics) reagent factory which combining Genrui's technology with German capital has officially put into operation. A grand opening ceremony was held, and Deputy Minister of Health Tanzania, Dr. Godwin O. Mollel, Deputy Minister of Health Zanzibar, Mr. Hassan Hamis Hafidh, Ambassador of the German Embassy, Mr. Thomas Terstegen and Vice President of Genrui Mr. Chen Chao were presented.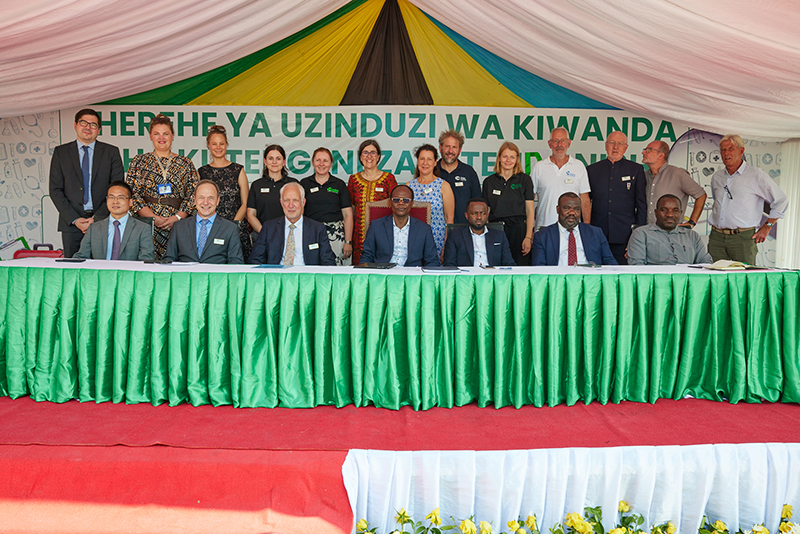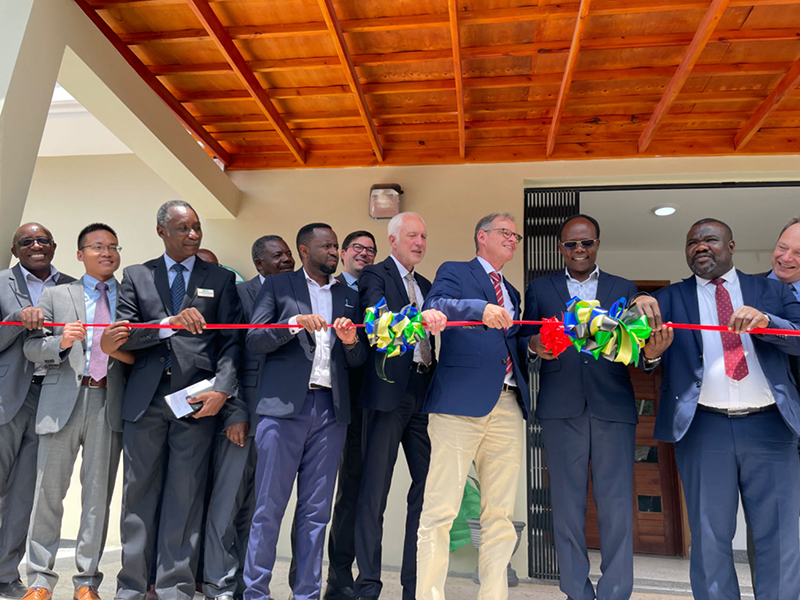 It is equipped with purified water system, production room, filling room, packaging room, quality control room and biosafety laboratory, etc.. The reagent production capacity can reach 100,000 barrels every year. In the whole construction process, Genrui not only provided the core production technology, but also supported the whole process, including the plan of construction, the commissioning of the main production equipment, the training of the local technical team and the standardization of the production process. At present, the factory is able to produce high quality in vitro diagnostic reagents independently.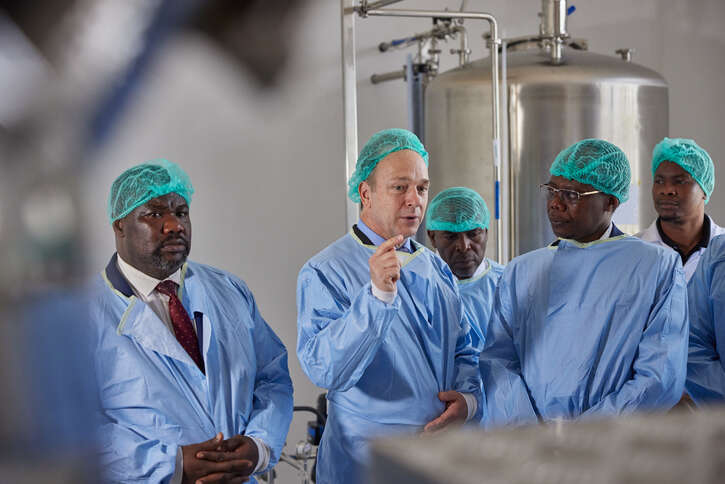 Dr. Godwin O. Mollel, Deputy Minister of Health Tanzania, said at the opening ceremony, "The successful construction of the localized reagent factory is a landmark of Tanzania. We are very grateful to Genrui for supporting the construction of this reagent factory, both in terms of technology and talent training. The Ministry of Health will strongly support such projects that can improve local medical industry. We expect in the future, more and more high-quality products can achieve local production and local supply."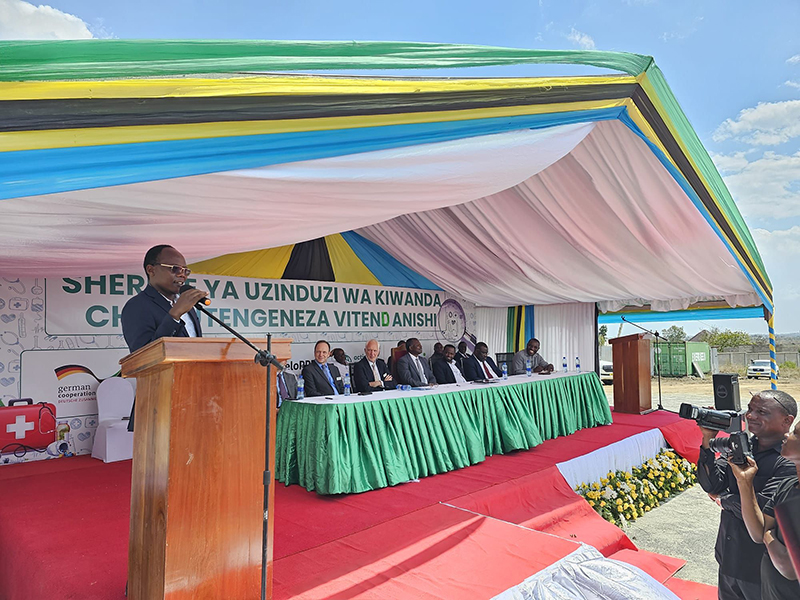 Dr. Ulrich Viefers, Presidium delegate of our local partner, expressed his gratitude to Genrui for its key supports in the construction of the reagent factory and looking forward to more in-depth cooperation with Genrui in the future.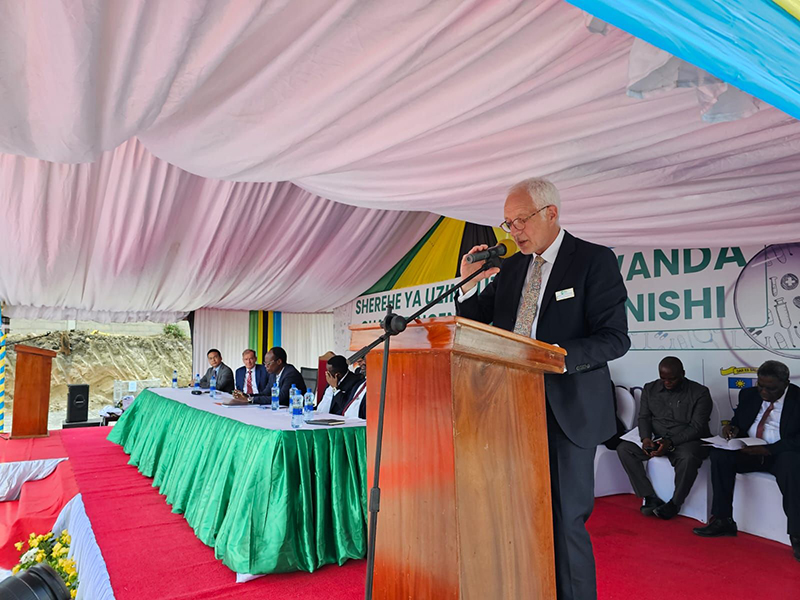 Mr. Chao Chen, Vice President of Genrui, said at the opening ceremony, "We spared no efforts to bring our high-standard and cost-effective products to the places where they are needed. From our point of view, Africa has been confronted with challenges in high-cost medical resources. We should take the initiative to provide cost-effective products and empower the local healthcare industry to solve these challenges. Tanzania is such an important country in East Africa and also an important partner for our 'One Belt One Road Initiatives'. This is not only a milestone for both companies, but also a significant progress for Tanzania healthcare industry."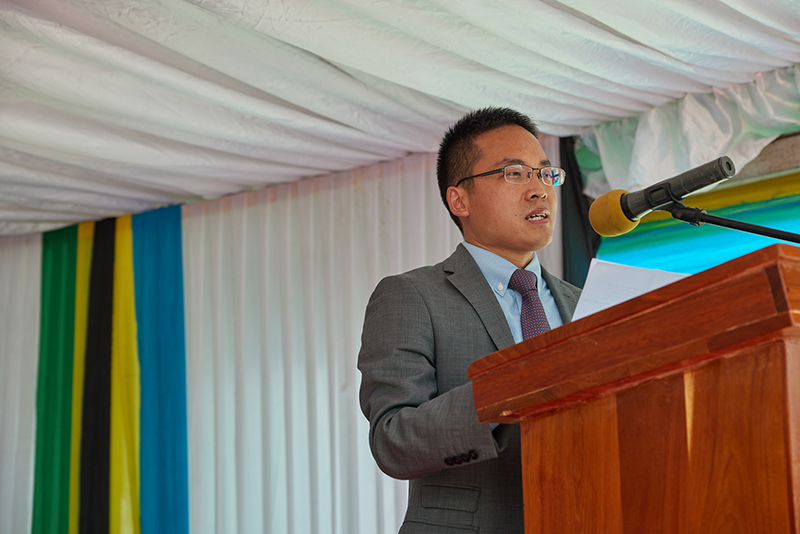 The successful construction of the reagent factory will bring so many benefits such as reducing the cost significantly, providing timely delivery and service support, providing jobs and making contribution to local economy, etc.. What is more, there are possibilities to supply reagents to other African countries to reduce their landing cost as well.
Setting up the reagent factory is just a start. We will continue to pay more attention to the international market dynamics and demands. With the vision "To be an outstanding IVD supplier with global presence ", Genrui will further expand overseas markets, and provide more competitive solutions for overseas customers.
(Photo by Boris Breuer)