Medlab Middle East 2017, which is the most famous medical laboratory exhibition in the Middle East, was held on 6-9 February in Dubai. Genrui showcased the latest innovations in terms of in vitro diagnosis (IVD) so as to provide complete solutions for laboratories and hospitals.
Genrui Booth at Medlab 2017
Visitors consulted with great interest in multiple IVD products. Both of the classic products and new innovations received positive feedback.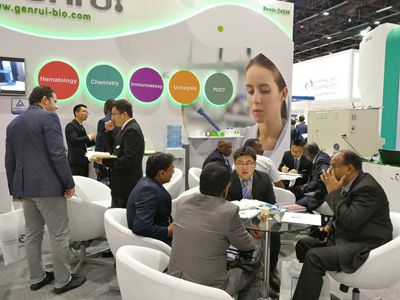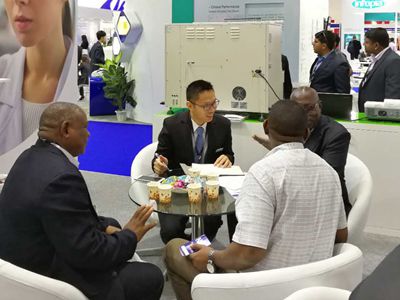 Consultation
Professionals offered a comprehensive introduction of products.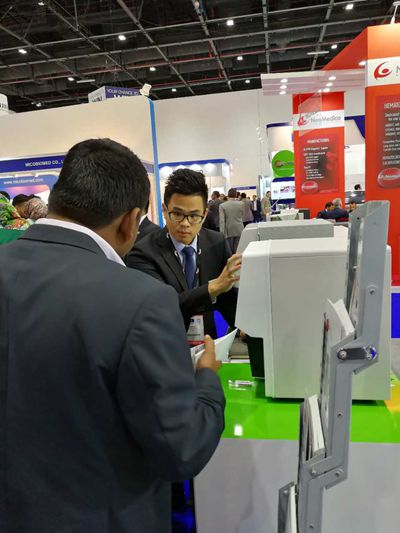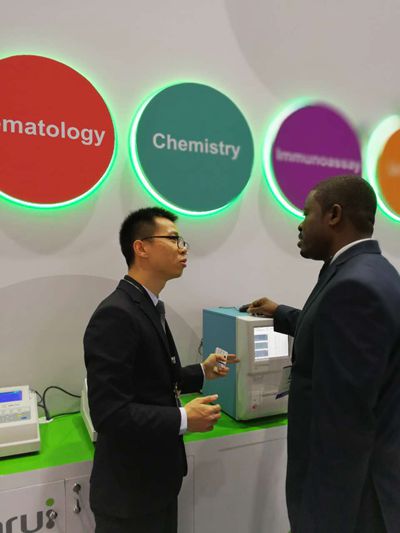 Product introduction
The highly welcome Auto Hematology Analyzer KT-6610 is a compact-designed and comprehensive solution for labs and hospitals. Being an innovative and cost-effective hematology analyzer, it uses advanced tri-angle laser scattering and flows cytometry technology to generate 5-part white blood cell differential results. Compact yet powerful, this latest innovation is devoted to providing users more convenient using experience.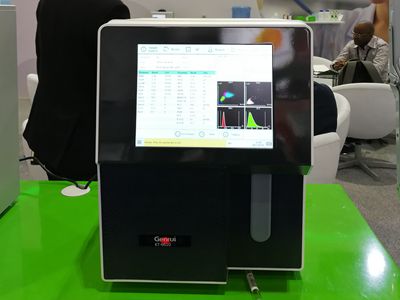 Auto Hematology Analyzer KT-6610
Another innovation that impressed visitors is the real walk-away system Fully-auto Specific Protein Analyzer PA200. Based on the proven nephelometry method, it is an ideal system to quantitatively determine more than 13 items with constant throughput of 180 tests per hour.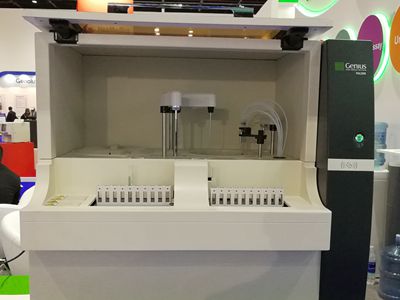 Fully-auto Specific Protein Analyzer PA200
A newly-launched product, Auto Chemistry Analyzer GS480 with proven technologies, obtained strong responses by its robust and fascinating performance. Being a classic choice, GS480 is a floor-standing, discrete and random access auto chemistry analyzer with constant throughput of 400 tests per hour.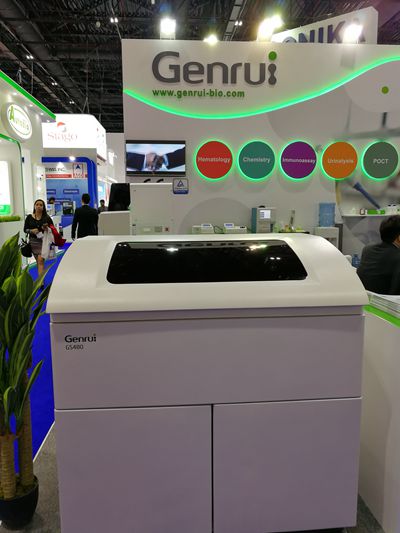 Auto Chemistry Analyzer GS480
Positively explored by visitors, Quantitative Immunoassay Analyzer FA50, which is an easy-to-use portable fluorescent immunoassay system, also drew the attention of visitors. With excellent sensitivity and short TAT, it is an ideal POCT choice for cardiac function and infection tests.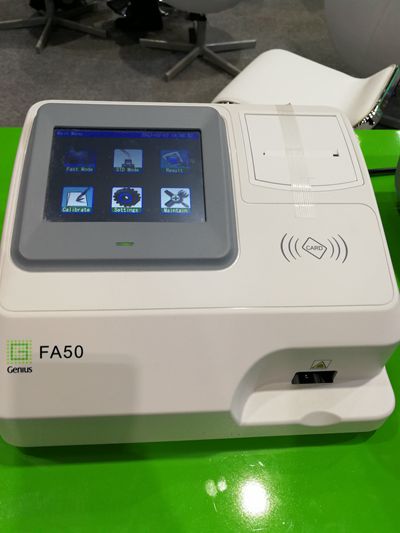 Quantitative Immunoassay Analyzer FA50
Medlab Middle East has great significance in the field of health care, showing the latest technologies and development tendencies. Attending the grand exhibition, it is an honor to perform the classic and latest expertise IVD solution as well as the future vision. The feedback from users brings the driving force and confidence in the development pathway. Genrui, always devoted to bringing more outstanding products and optimizing user experience, exceeding in quality and more!