Genrui participated in MEDICA 2016 in Düsseldorf, Germany, which is one of the world's most authoritative medical events. Being the 11th year attending in MEDICA, Genrui brings the latest innovative products to provide more comprehensive medical solutions.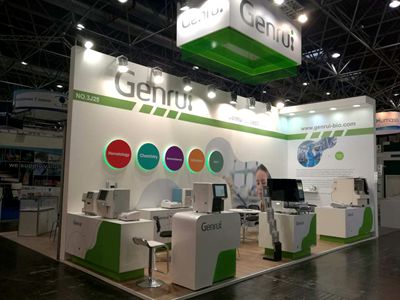 Genrui booth in MEDICA 2016
The classic products received positive feedback as well as the new products in their first appearance.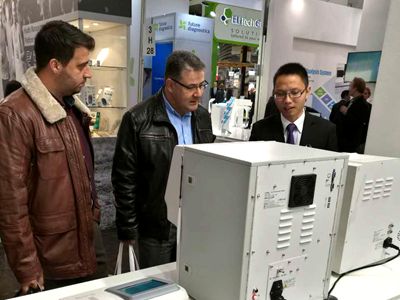 Product introduction
Distributors came from all over the world, showing strong cooperation intention with Genrui.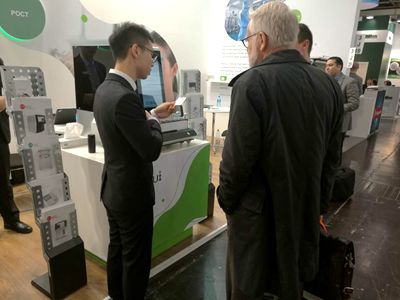 A new visit
With great interest in new products, visitors actively consulted with our professionals.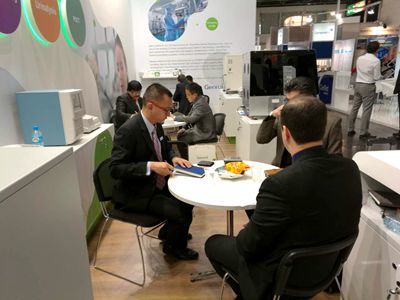 Comprehensive consultation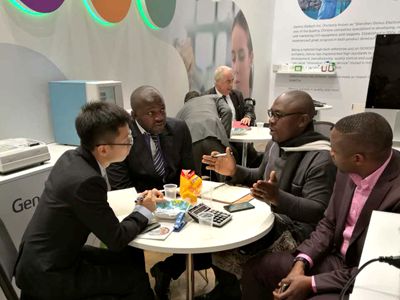 Specialized consultation
According to the feedback, the cost-effective designed Auto Hematology Analyzer KT-6610 is highly welcome. Being an innovative, economic and compact hematology analyzer, it uses advanced tri-angle laser scattering and flows cytometry technology to generate 5-part white blood cell differential results. We believe that "smart size, smart using" experience will become the developing tendency.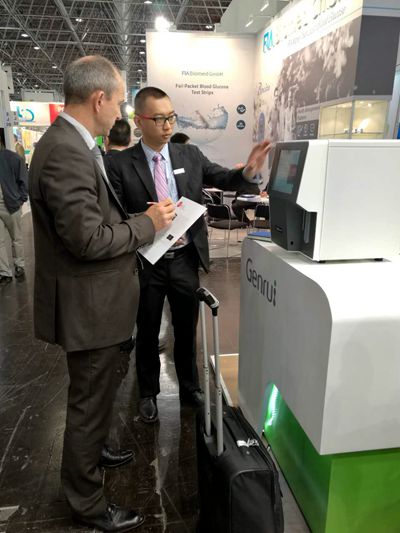 Auto Hematology Analyzer KT-6610
With the integrated concept, this real walk-away system Fully-auto Specific Protein Analyzer PA200 is also positively explored by visitors. Based on the proven nephelometry method, it is an ideal system to quantitatively determine more than 13 items with constant throughput of 180 tests per hour.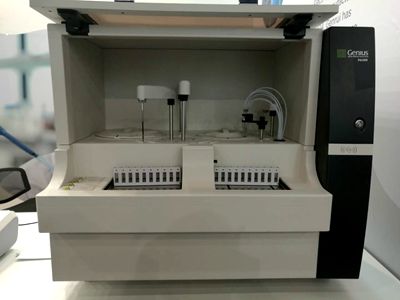 Fully-auto Specific Protein Analyzer PA200
Another innovation that impressed visitors is Urine Chemistry Analyzer BA2000, which is designed to optimize users' experience. It is an extraordinary and easy-to-use benchtop product with a throughput of 500 tests per hour, 10*16 samples online position and stripes sorting function.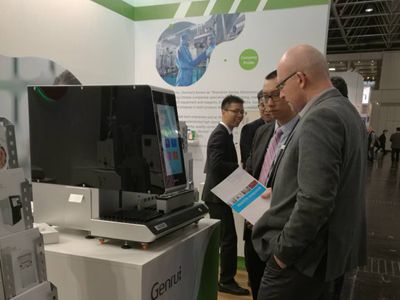 Urine Chemistry Analyzer BA2000
MEDICA trade fair is the most significant exhibition in the medical field, with a great part in medical technology development. Participating in the big show, Genrui has the opportunity to perform our newest expertise, professional medical solution as well as development vision.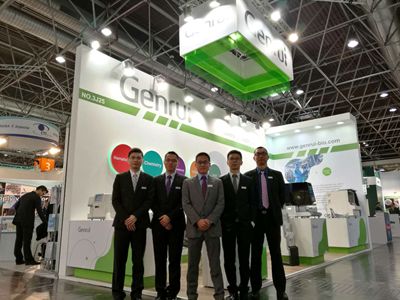 Genrui team in MEDICA 2016
The driving force came from the achievement in the overseas market leads us to look forward to the future with confidence and persistence. We believe that Genrui, exceeds in quality and more!