Being one of the must-attend leading medical exhibitions and clinical equipment trade fairs, Medlab Middle East is welcoming over 20,000 healthcare professionals and 700 companies from 46 countries around the world this year. Knowledge and information of the diagnostics industry were discussed and exchanged here in Dubai, the hub for the business of medical and healthcare equipment and reagents. This year the exposition was held 4th - 7th of February in Dubai, at the beginning of the Chinese New Year. During the exhibition, Genrui, the total solution provider of IVD equipment and reagents for global laboratories and hospitals, showcased our newest innovations and comprehensive product lines including Hematology, Chemistry, Immunoassay, POCT and Veterinary to global healthcare professionals and distributors.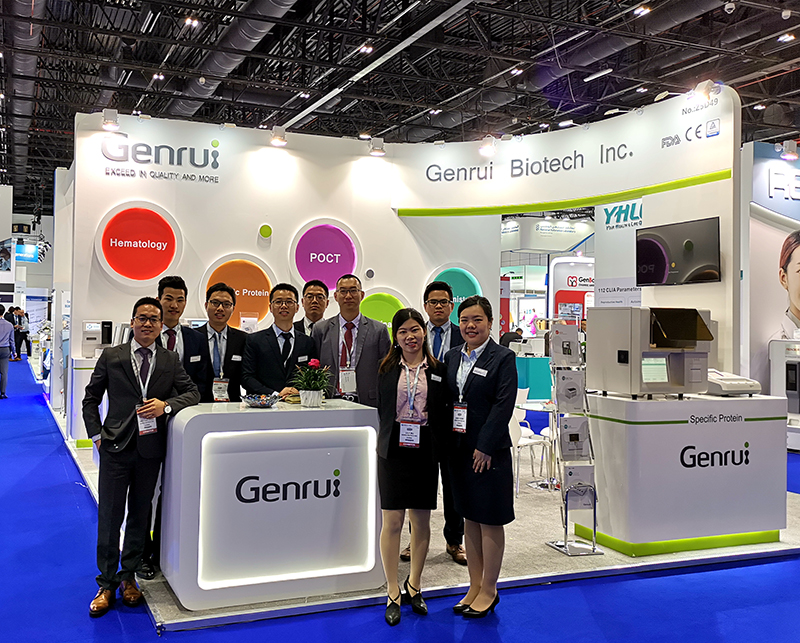 Genrui International team at Medlab Middle East 2019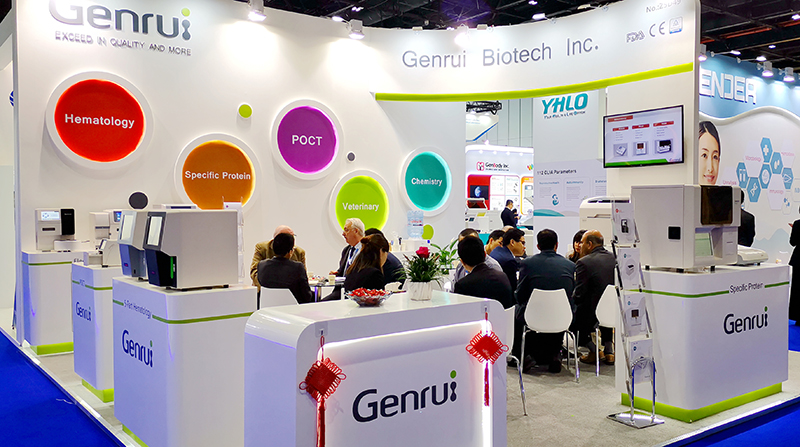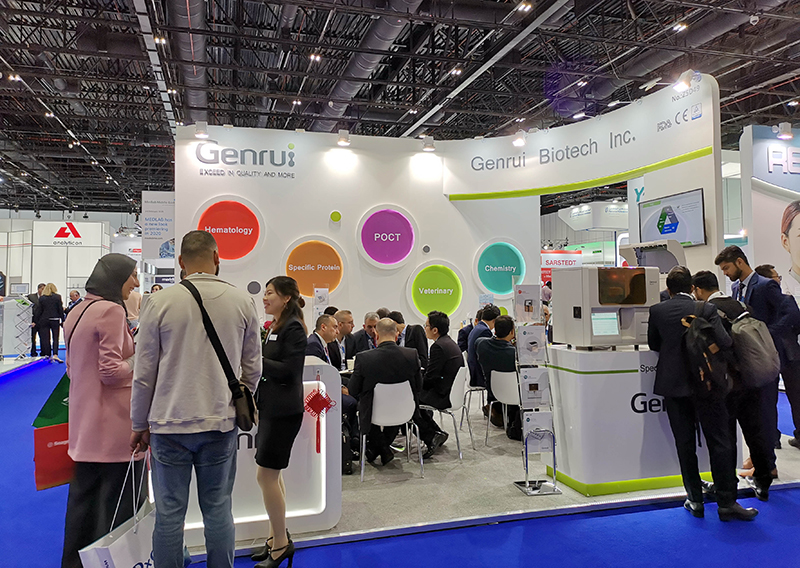 Friends from all over the world visit us at the booth during the expo.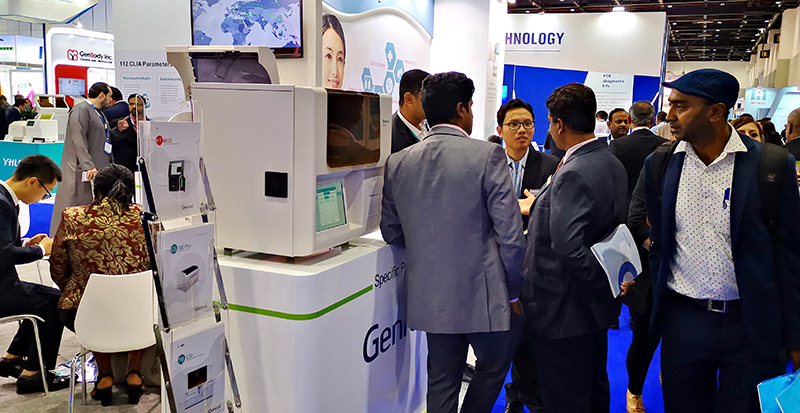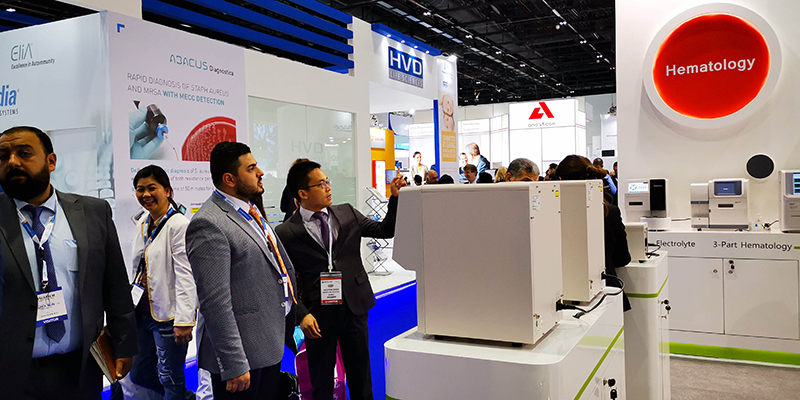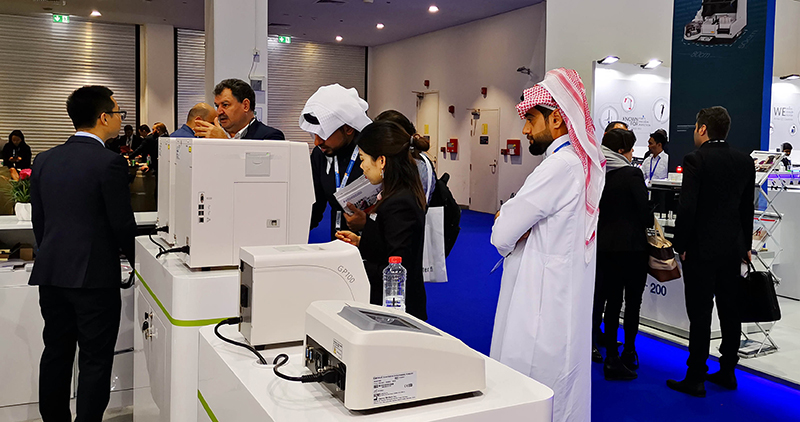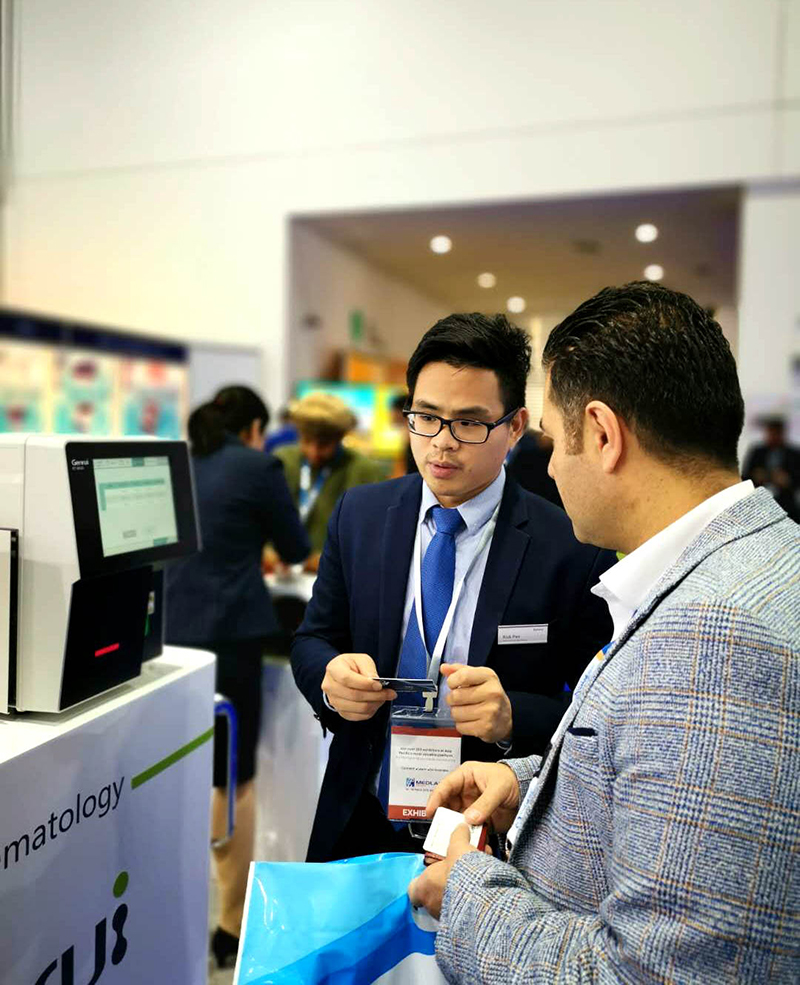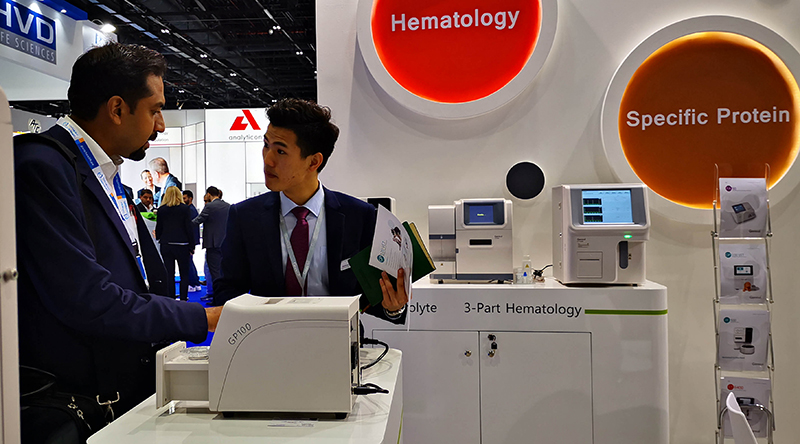 Clients showed much interest in both classic and the latest products
GE500, the latest innovative electrolyte analyzer with autoloader, has caught people's eyes by not only its simple yet novel design but also its superior performance of accurate results and real throughput of 100 t/h. The autoloader of 32 positions offers a great capacity that could be used either for sample, standard, or control. The unique design of an all-in-one reagent package reduces doctors' work from figuring between different reagents and the dedicated package sizes provide maximum flexibility to adapt to the workload of any small to medium-sized laboratories. The humanized and intuitive software ensures that anyone can start using it within minutes.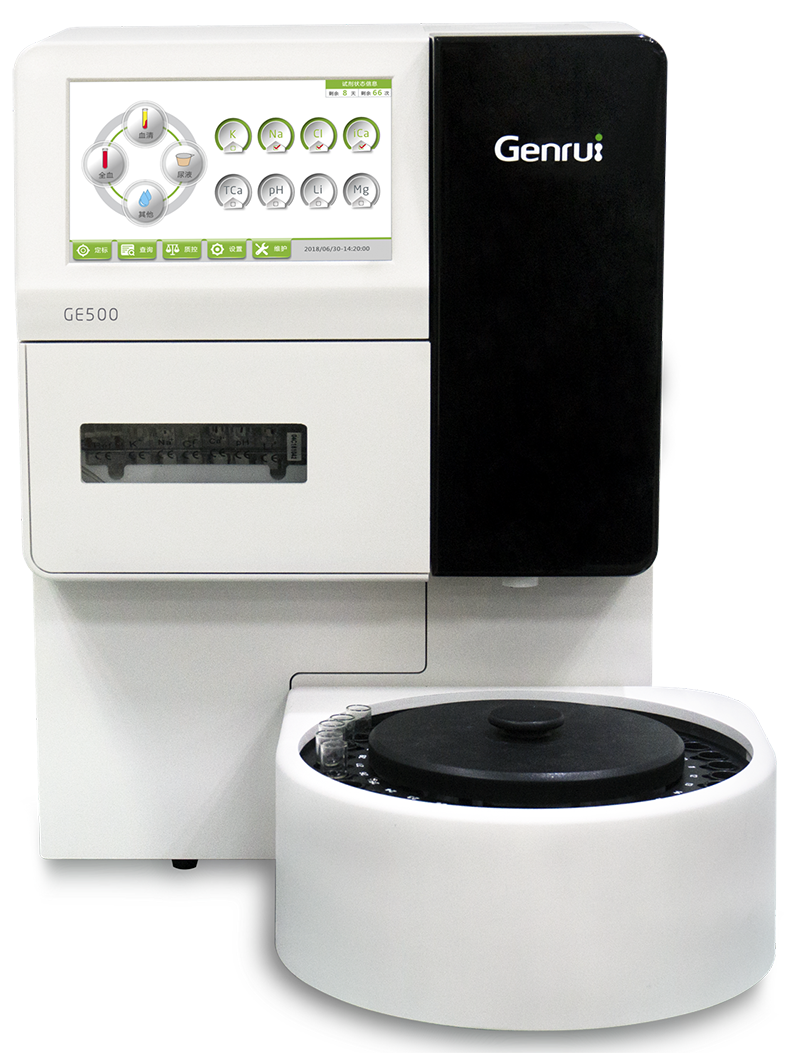 GE500 Fully-auto Electrolyte Analyzer
One of the most attractive innovations, the Auto Hematology Analyzer KT-6610, attracted the most attention from visitors. Consulting from its compact yet powerful design, KT-6610 is definitely an ideal choice for the first 5-Part Hematology Analyzer for labs and hospitals. Next to the human version of 5-part, the KT-6610 VET showed excellent performance and has been widely spoken around clients who are interested in veterinary products.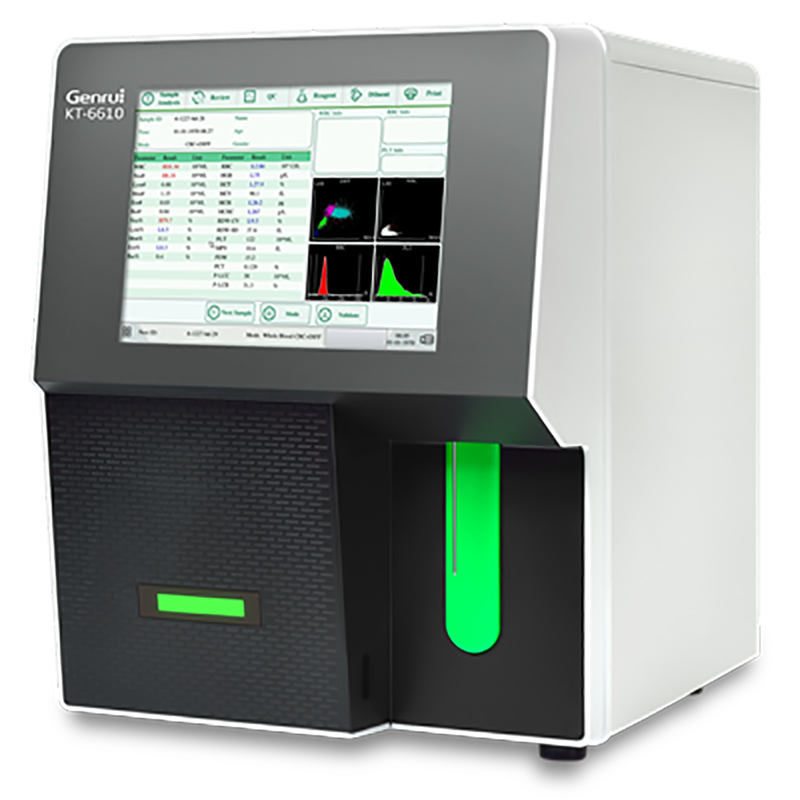 Auto Hematology Analyzer KT-6610
Our H.U.M.A.N solution, the Fully-auto Specific Protein Analyzer PA120, impressed many clients. The method of nephelometry has guaranteed the reagents to be highly sensitive and specific and the results to be more accurate and precise. The simple operation of one-press will release healthcare professionals from heavy and repeating daily lab work but spend more time caring for the patients. The modular design of the analyzer ensures that no maintenance is required during daily use. The 10.1-inch touch screen, simple workflow and intuitive navigation will offer you pleasure user experiences. Besides, our comprehensive menu of 23 parameters is from 7 diseases categories and will cover the most common items tested in hospitals laboratories and clinics.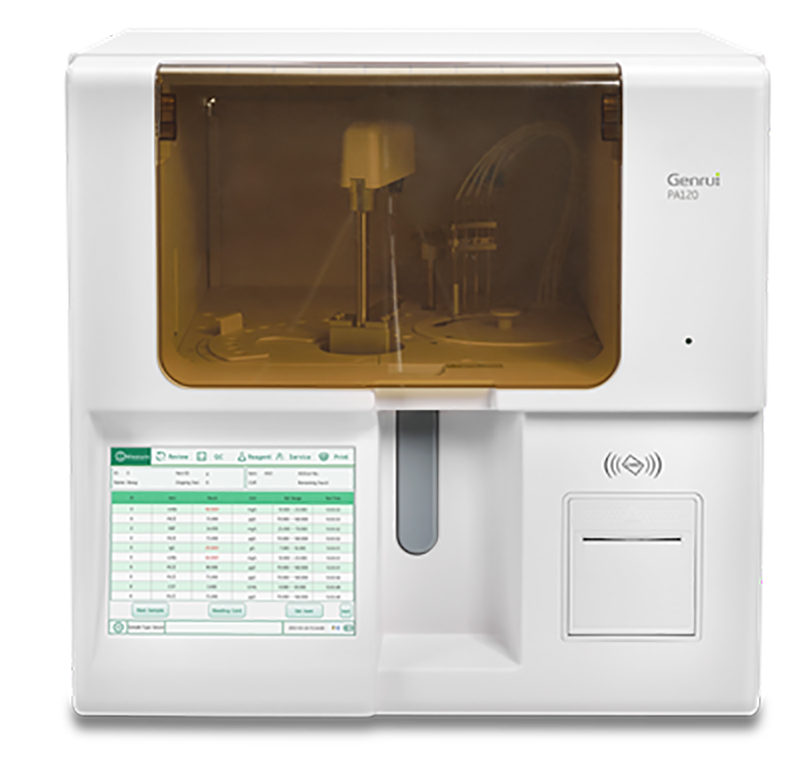 Fully-auto Specific Protein Analyzer PA120
POCT is becoming a trend of these days of rapid diagnostics. By using analyzers, we are able to provide more accurate quantitative results rather than being just positive and negative.
Genrui currently provides both POCT chemistry and immunology analyzers for our clients. Our portable chemistry analyzer GP100 VET is an intelligent and powerful testing platform for veterinary diagnostics. The comprehensive test menu covers both routine and unique panels for different species including but not limited to canine, feline and equine. The design of round test disc and spinning test process ensures highly accurate readings from complete reactions of samples and reagents from only 100ul of whole blood samples.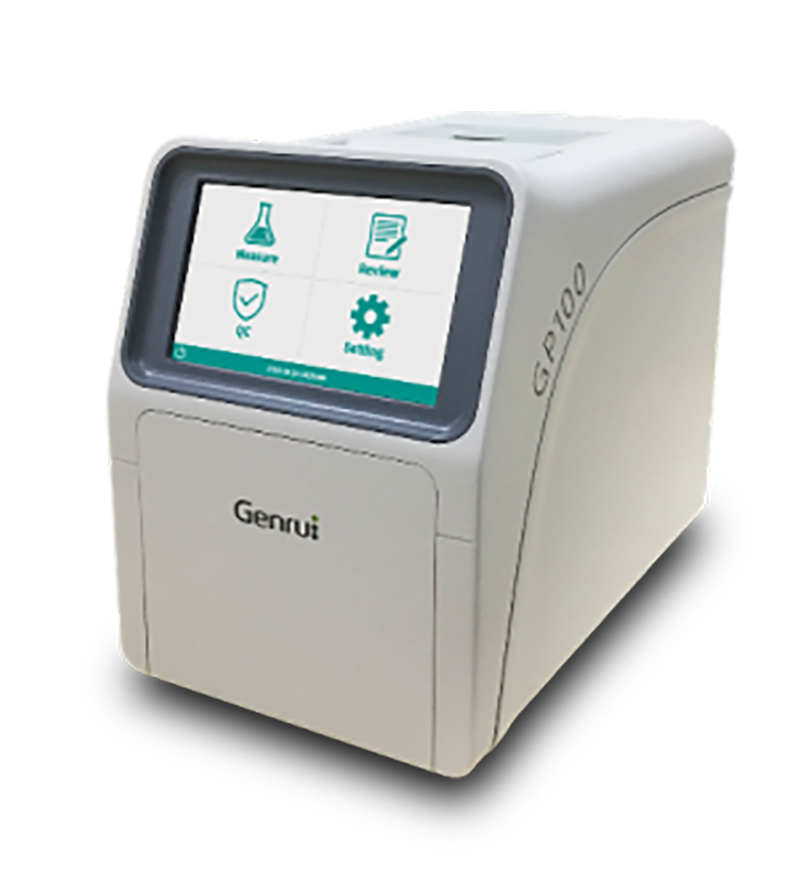 GP100 VET POCT Chemistry Analyzer
The quantitative fluorescence immunoassay analyzer FA50 has interested visitors with excellent sensitivity, short TAT and costless nature. The broad testing menu includes but is not limited to parameters from cardiac function, inflammations, thyroid and sex hormones. It's without any doubt that FA50 and its testing items are the ideal POCT analyzing system for small labs and clinics.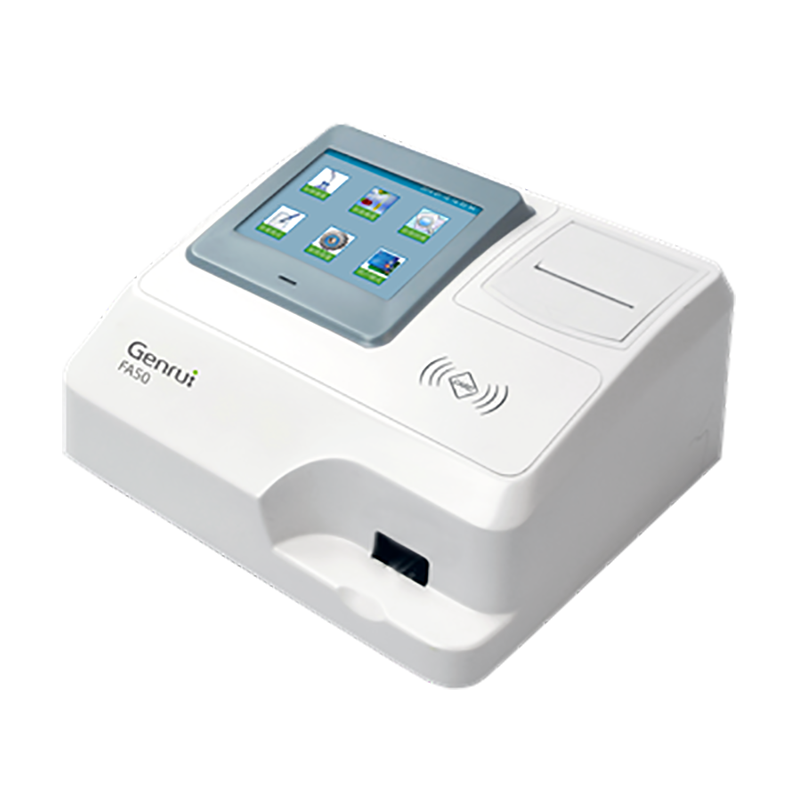 POCT Immunofluorescence Analyzer FA50
Medlab Middle East is one of the largest trade platforms for the industrial development trends of medical equipment and reagents, attracting millions of healthcare professionals from all over the world. Genrui showed the latest achievements during the years and shared our visions of developing and growing. We always look forward to win-win cooperation with everyone around the world. The continuous supports from our friends and clients are always the most important driving force for Genrui. We are inputting the greatest efforts with passion in providing the best products and professional services to our cooperators.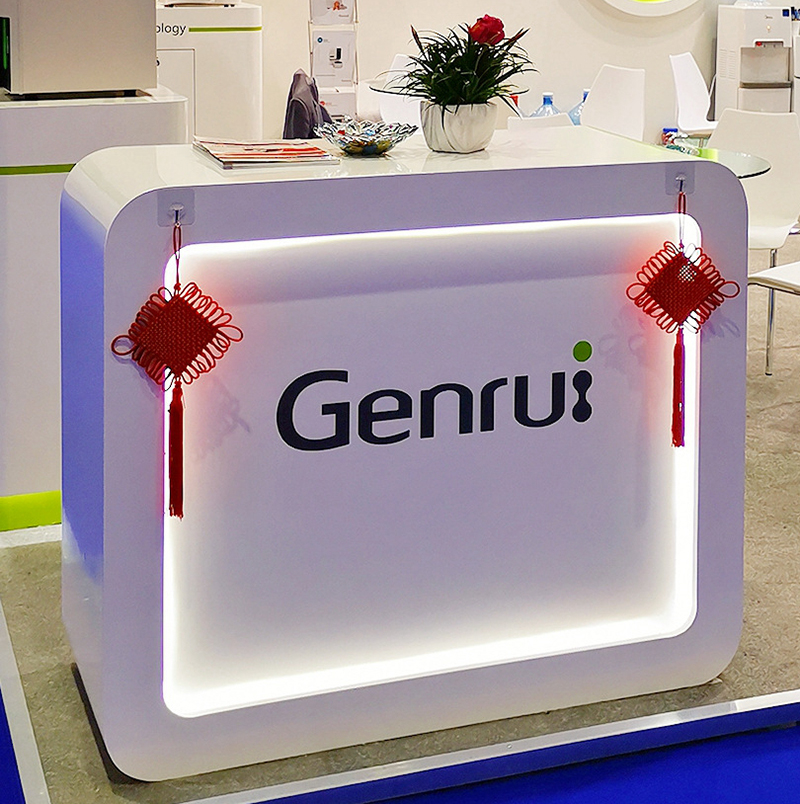 It's now the spring festival, which is the beginning of the Chinese lunar new year. We believe a good start makes a better success. Genrui would like to wish all our friends a happy new year and a brighter future!