On 16-18 August, Medlab Asia & Asia Health 2023 was held in Bangkok, Thailand.
Genrui, one of the IVD providers, has 5 categories of products to shine during the exhibition, including hematology, chemistry, specific protein, immunofluorescence and veterinary.
Genrui International team at IMPACT Exhibition Center, Booth H7.F29.
Hematology series
KT-8000 -- 5-part hematology analyzer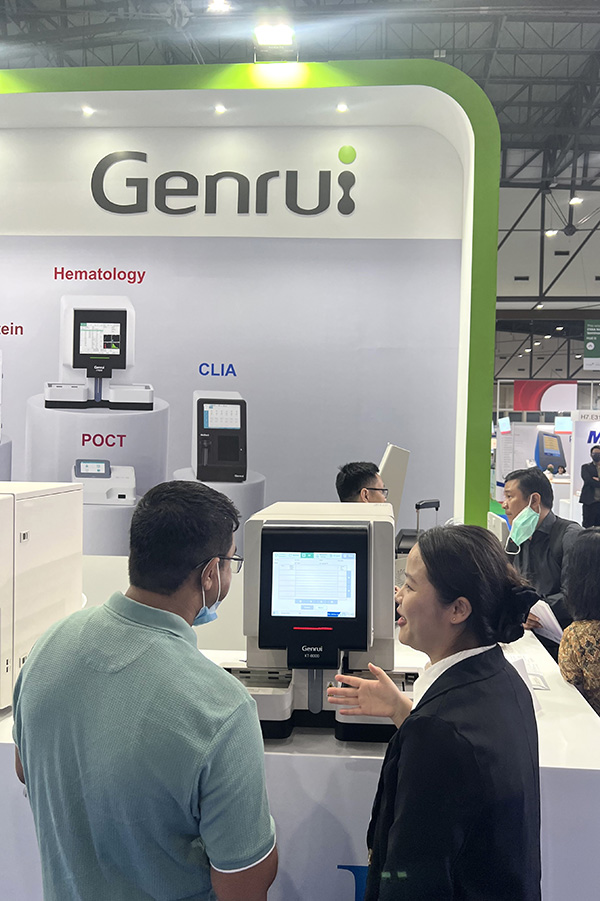 KT-8000 5-part fully auto hematology analyzer, with the latest innovation, tri-angle laser scattering and flow cytometry, and a dedicated basophil channel, is a real 5-part analyzer. It is creatively developed with the smart counting mode that can provide better repeatability for low WBC and low PLT samples. Besides, the STAT design realizes more flexible modes. The presence of KT-8000 attracted a lot of customers.
Chemistry series
GS100 -- Automatic chemistry analyzer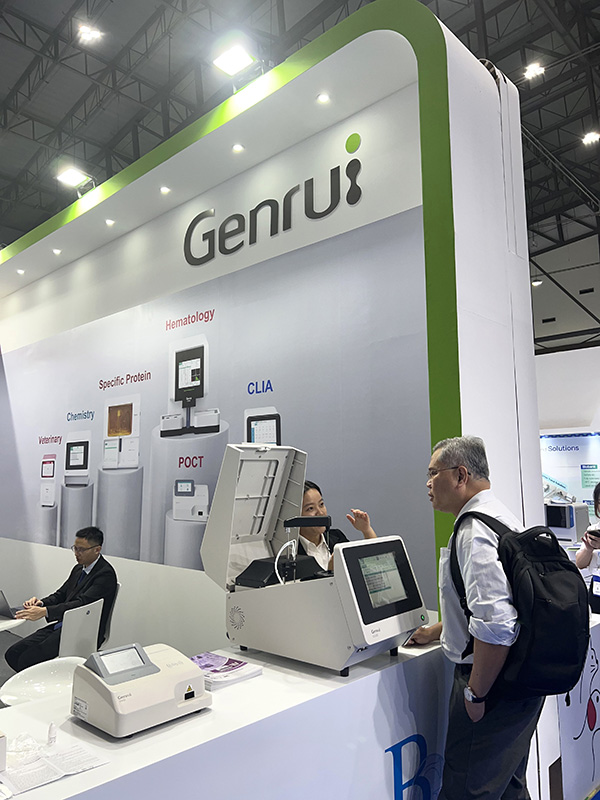 GS100 was designed as a small size for saving space, but with a large capacity that can fulfill different demands. It provides an all-in-one solution and user-friendly software to improve workflow and eliminate manual errors. It can be chosen as an open or closed system.
Immunofluorescence series
FA50 -- Quantitative Immunoassay Analyzer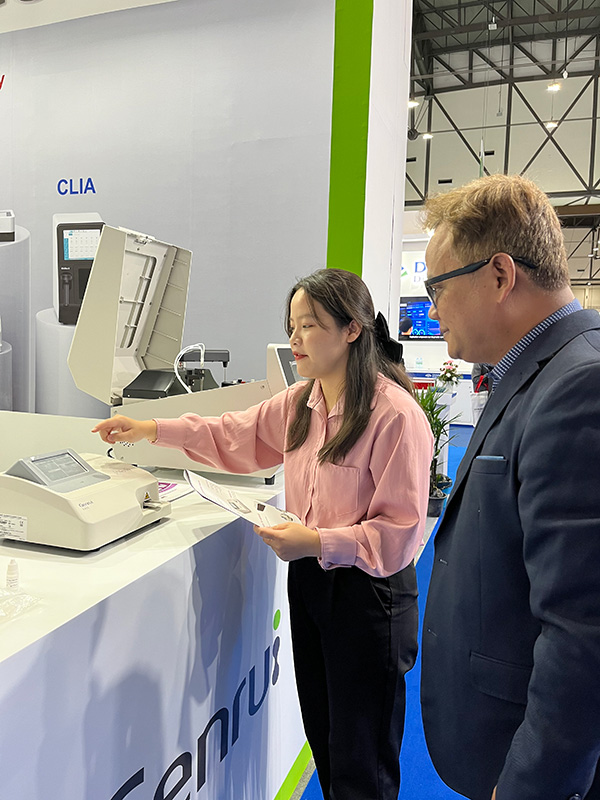 FA50 is a POCT Fluorescence Immunoassay (FIA) analyzer that uses Time-resolved Fluorescence Immunoassay (TRFIA) to effectively eliminate the interference of background fluorescence and improve the sensitivity and specificity of detection. The instrument is compact, easy to operate and rapid, the test results can be obtained in only 3-15 minutes. It has a comprehensive test menu, including myocardial items, sex hormones, thyroid and blood glucose testing, etc., which can greatly meet the specific demands of different people.
Veterinary series
VP20--POCT Chemistry analyzer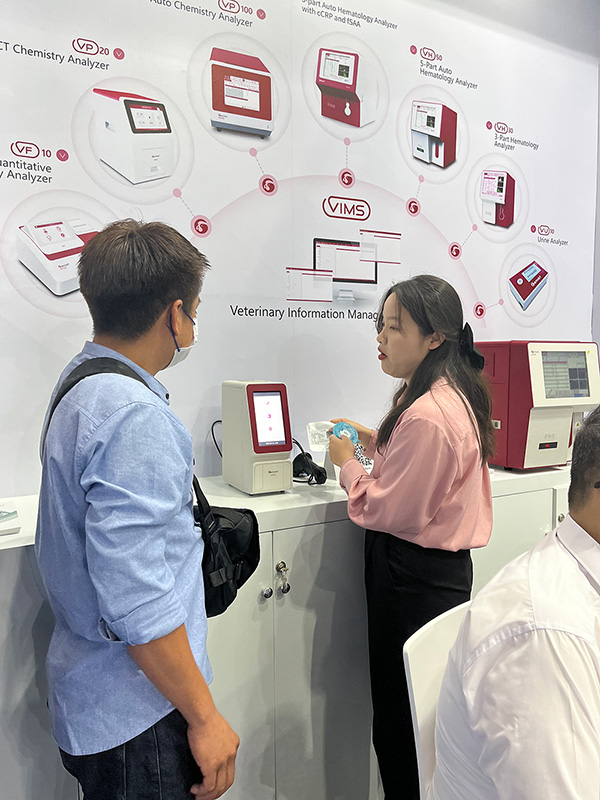 VP20 is a fully automatic biochemical analyzer, only 4.3kg, very portable and small. Support 10 kinds of panels, 100μl whole blood / serum / plasma for detection. Simple operation, without disc rewarming time, take out and use it directly. Result in 10 min, the auto-run program will process the centrifugation, quantitative distribution and reaction detection. WIFI function for data transmission and software upgrading. Suitable for animal hospitals and labs.
We will continue to pay more attention to the international market dynamics and demands, with the vision " To be an outstanding IVD supplier with global presence ", Genrui will further expand overseas markets, and actively seek more opportunities and cooperations.