The 75th AACC Annual Scientific Meeting & Clinical Lab Expo was held at Anaheim Convention Center in Anaheim on July 25-27. As a global scientific and medical professional organization dedicated to clinical laboratory science and its application to healthcare, it gathered more than 900 companies from over 110 countries. More than 20,000 professional medical and healthcare workers, distributors and procurement teams attended the Expo.
Genrui, one of the IVD providers, with 7 categories of products: Hematology, Chemistry, Specific Protein, Immunofluorescence, Chemiluminescence, Molecule and Veterinary to shine during the exhibition.
Genrui International team at Anaheim Convention Center, Booth 1971.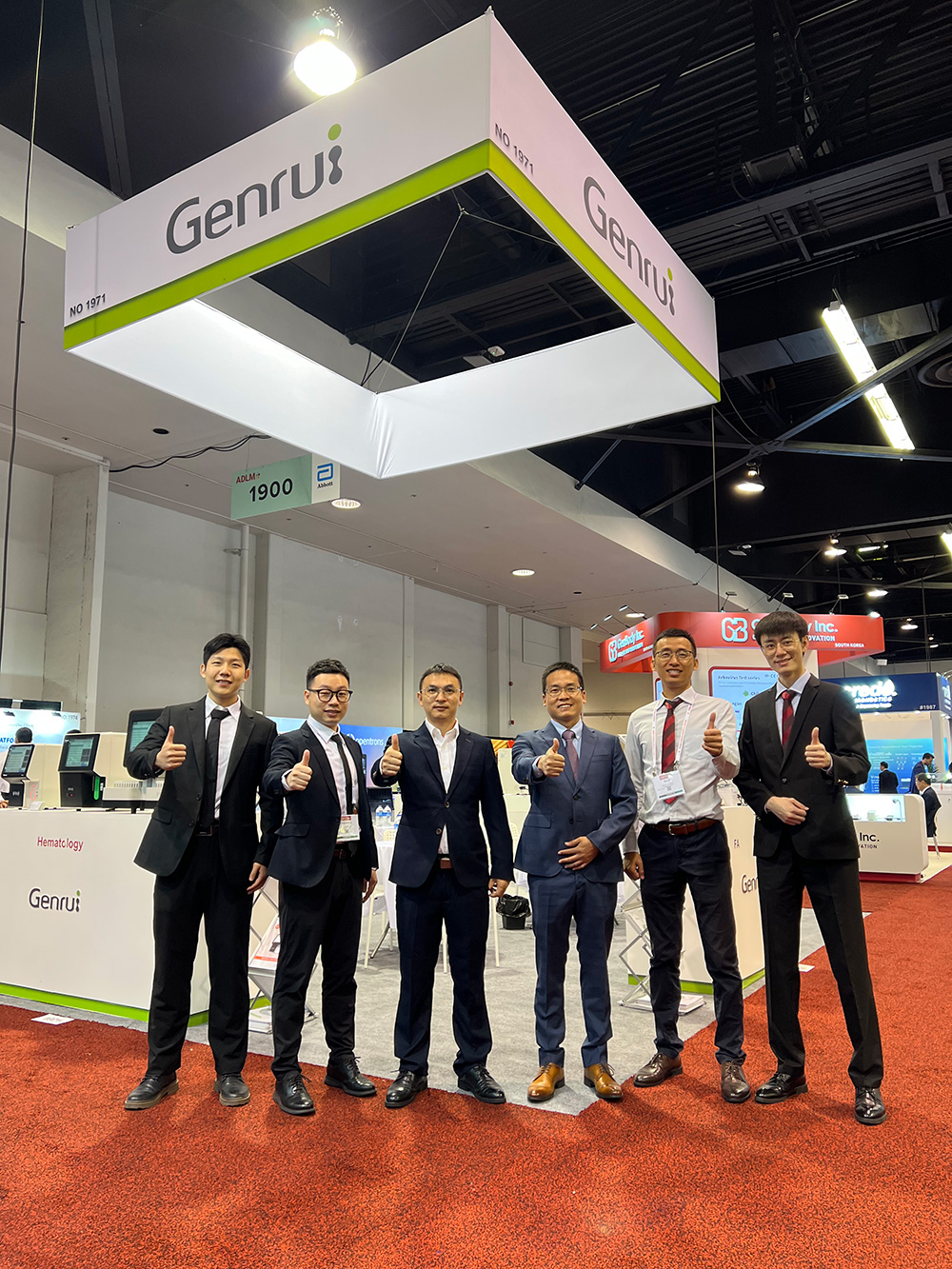 Hematology series
KT-8000 -- 5-part hematology analyzer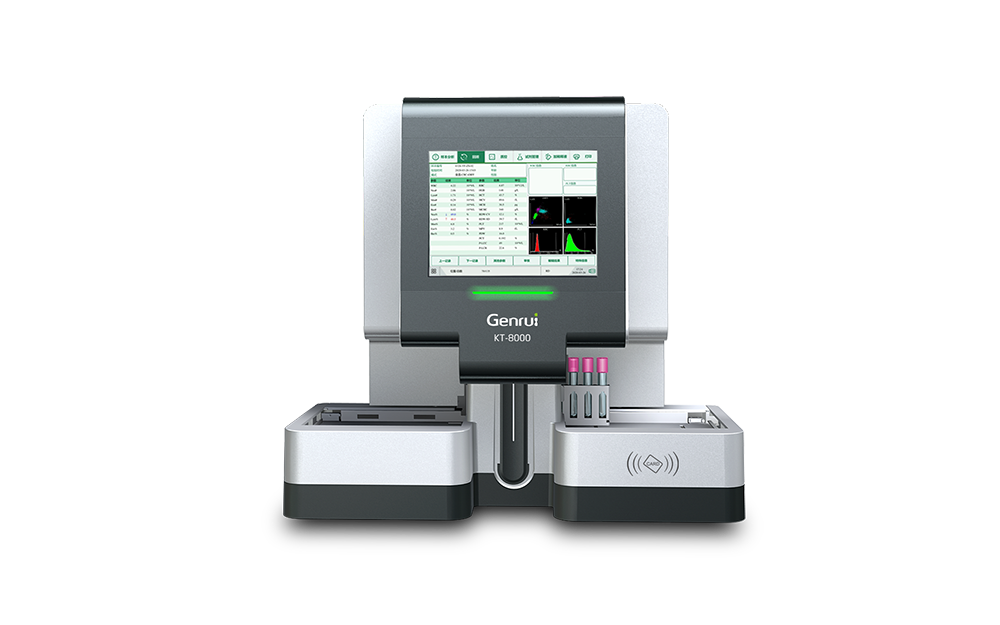 KT-8000 fully auto 5-part hematology analyzer, with the latest innovation, tri-angle laser scattering and flow cytometry, and a dedicated basophil channel, is a real 5-part analyzer. It is creatively developed with the smart counting mode that can provide better repeatability for low WBC and low PLT samples. Besides, the STAT design realizes more flexible modes. The presence of KT-8000 attracted a lot of customers.
Chemistry series
GS100 -- Automatic chemistry analyzer
GS100 was designed as a small size for saving space, but with a large capacity that can fulfill different demands. It provides an all-in-one solution and user-friendly software to improve workflow and eliminate manual errors. It can be chosen as an open or closed system.
Chemiluminescence series
Minifine 6-- POCT Automatic Chemiluminescence Immunoassay System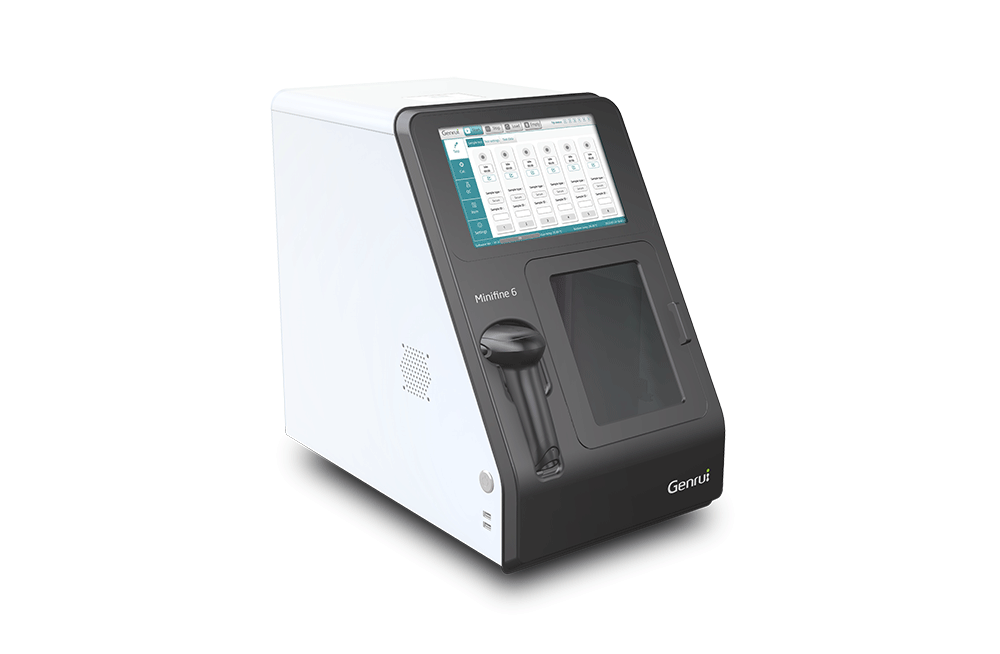 Minifine 6 is a fully automatic POCT analyzer for chemiluminescence immunoassay (CLIA). It is used for the rapid detection of multiple immune items such as cardiac markers, hormones, vitamins, etc. The results can be obtained in 15 minutes, with 6 channels available. Single reagent cartridge is used for this analyzer, one cartridge for one test, avoiding open bottle waste and eliminating cross-contamination. Each cartridge contains antibodies, magnetic particles, labels, substrates, wash solutions, and all other reagents required for testing. There is no liquid system, which makes it maintenance-free. Calibrators, controls, and disposable TIPs are included, with no hidden cost. Minifine 6 is a powerful assistant for immunoassays in small-medium laboratories.
Veterinary series
VP20--POCT Chemistry analyzer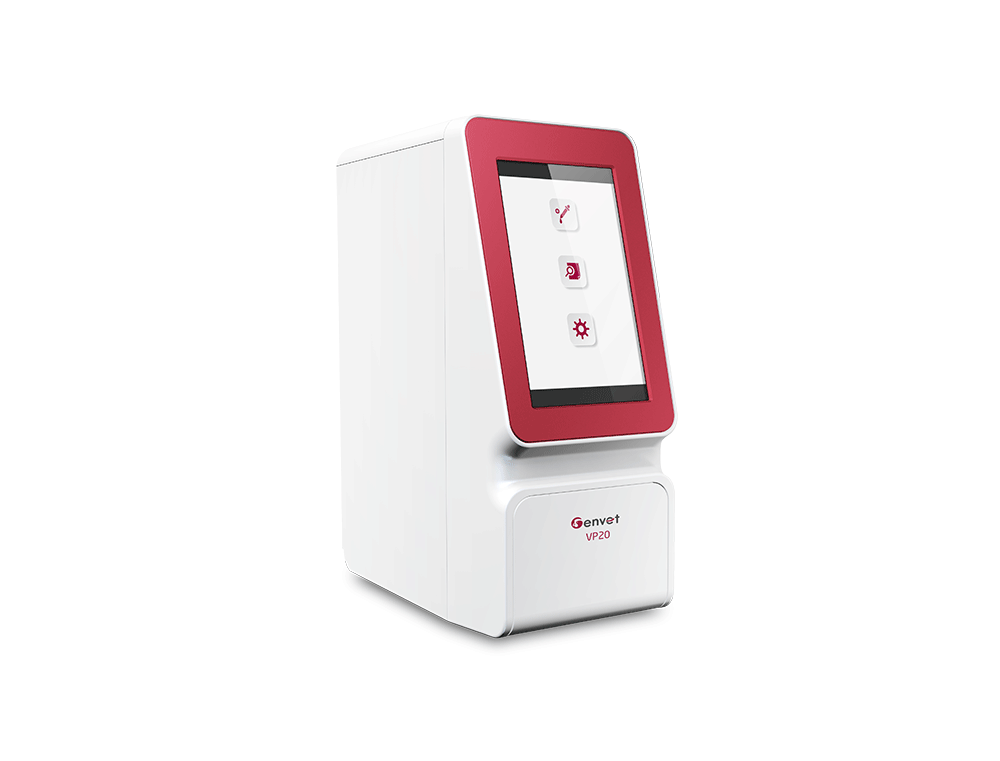 VP20 is a fully automatic biochemical analyzer, only 4.3kg, very portable and small. Support 9 kinds of panels, 100μl whole blood / serum / plasma for detection. Simple operation, without disc rewarming time, take out and use it directly. Result in 10 min, the auto-run program will process the centrifugation, quantitative distribution and reaction detection. WIFI function for data transmission and software upgrading. Suitable for animal hospitals and labs.
VH50Pro--Auto Hematology Analyzer with CRP and SAA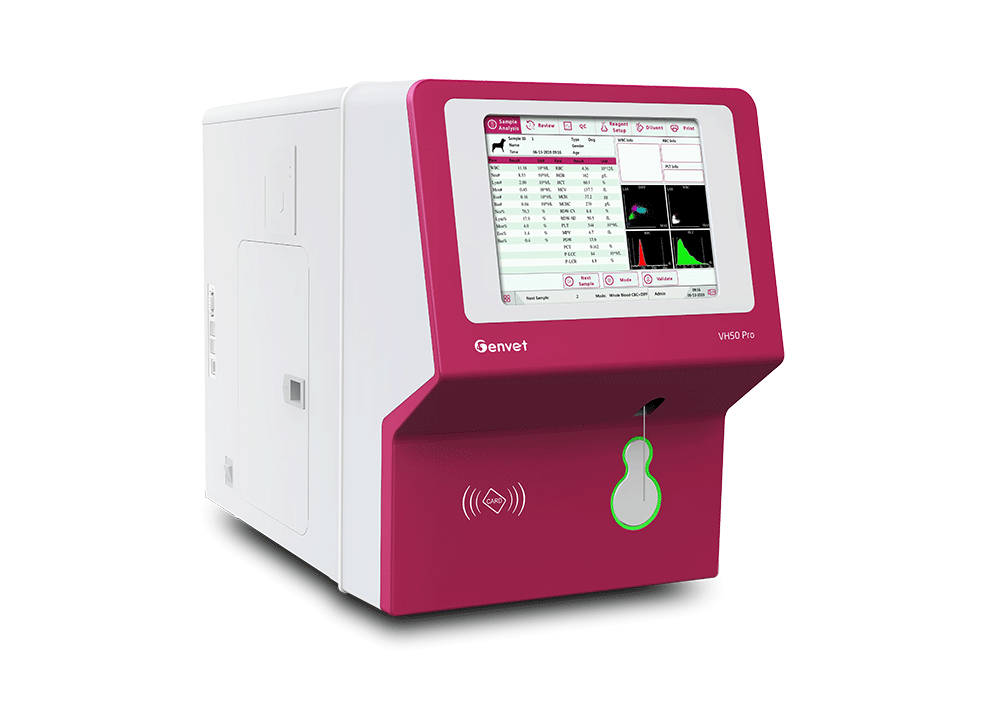 VH50 Pro, redefine Animal 5-Part Hematology Analyzer and provide complete inflammation detection scheme. One tube for 5-Part analysis with canine CRP and feline SAA, 38 parameters in total. Latex immunonephelometry technology for CRP/ SAA detection, it is not interfered by background scattering signal, which makes the detection faster and more sensitive than Immunoturbidimetry. 6 reagents placed inside for space saving. Internal cooling system to storage CRP, SAA reagents at 2-8℃. VH50 Pro is a professional, competitive hematology analyzer with CRP and SAA.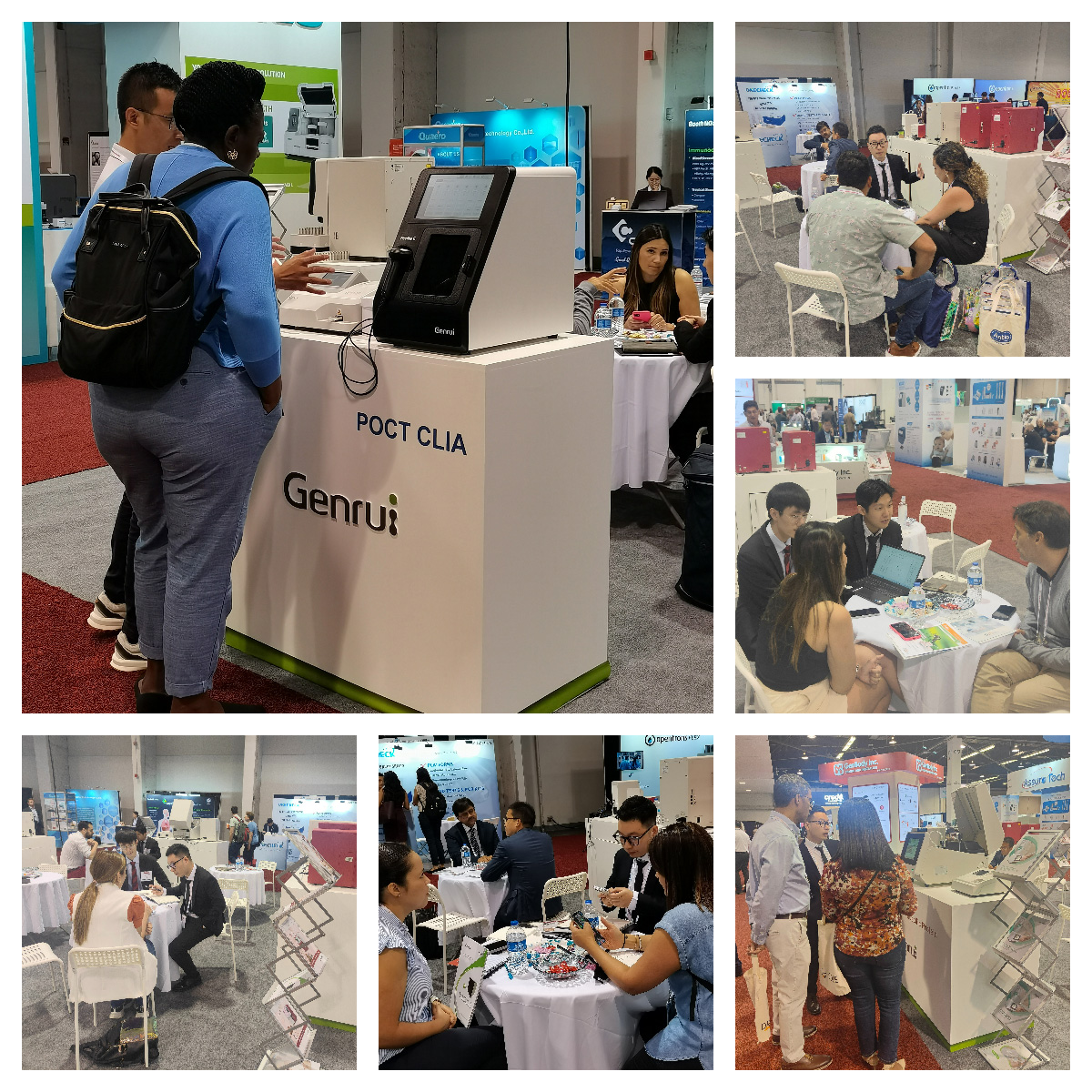 With the mission "Provide professional IVD solutions to customers over the world", Genrui will continue bringing the latest IVD products and better services for our customers.
Note: AACC will change the name to ADLM since 2024, see you next year at ADLM.