The regional leading laboratory exhibition and conference, Medlab Middle East, provides chances of making new investments, gaining new knowledge, or strengthening business ties with the global clinical laboratory market.
Genrui team at Medlab Middle East, Booth Z5.E49.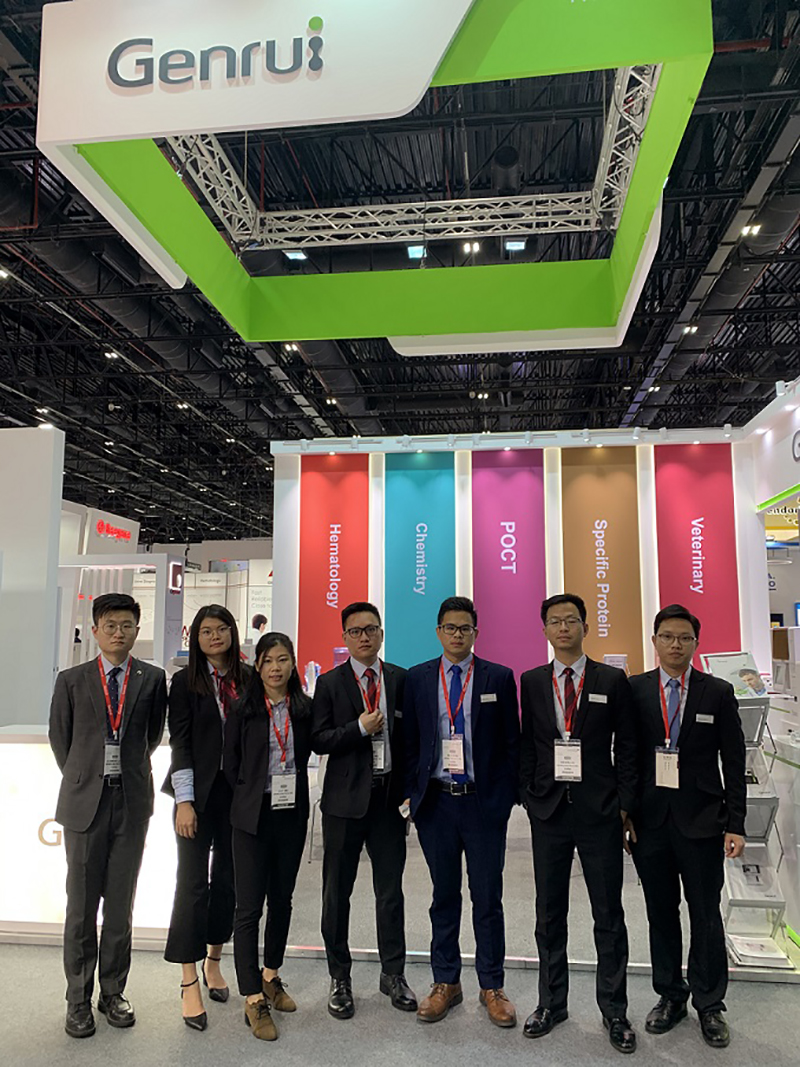 With the mission of "provide professional IVD solutions to customers over the world", Genrui is proud to showcase its latest products and technologies at the show. Four new products debut at Medlab Middle East, making a stronger and more comprehensive product portfolio covering Hematology, Biochemistry, Specific Protein (Nephelometry), POCT, and Veterinary.
KT-60 is a new generation of 3-part hematology analyzer, a flagship that is certainly the best choice combing new innovations and robust performance. Its unique "5C" design makes it ideal for entry-level 3-part cell counting.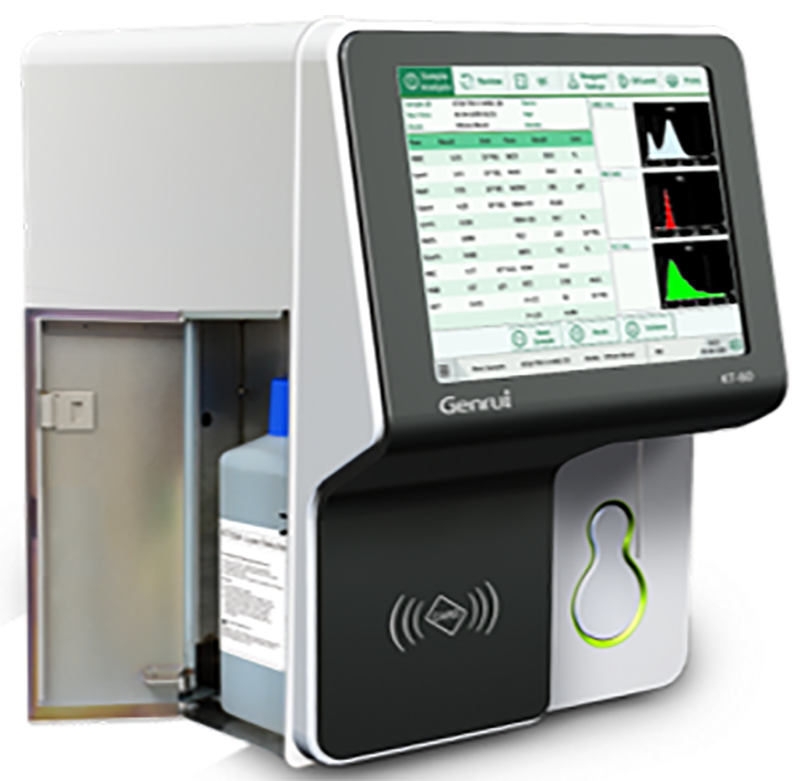 Every lab deserves an auto chemistry analyzer. GS100 is born to make it true.
The integrated system, intelligent design, easy-to-use, economical, altogether makes GS100 an excellent choice to upgrade the labs from semi-auto chemistry to a fully auto one, hence greatly improves the lab efficiency.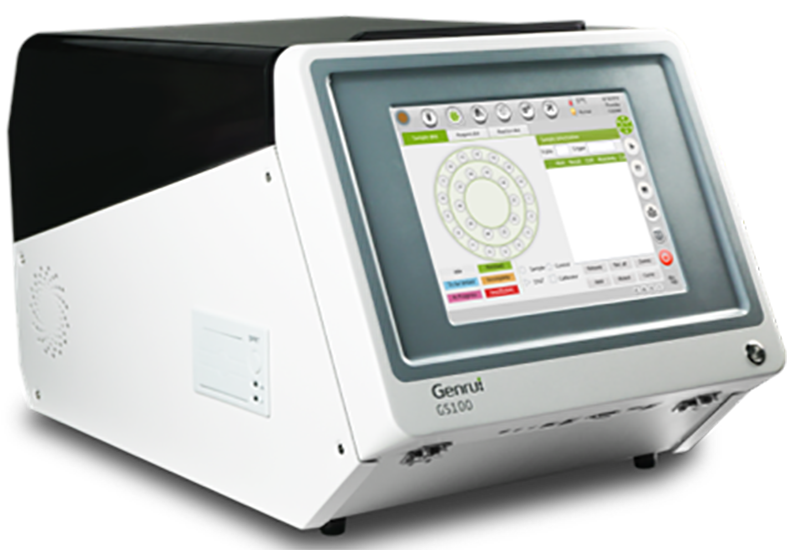 GE500 is a simplest-to-the-best electrolyte analyzer with powerful functions. The sample autoloader eliminates tedious operations. The availability of whole blood samples greatly shortens the turnaround time. The new all-in-one reagent pack facilitates reagent management and ensures longer stability.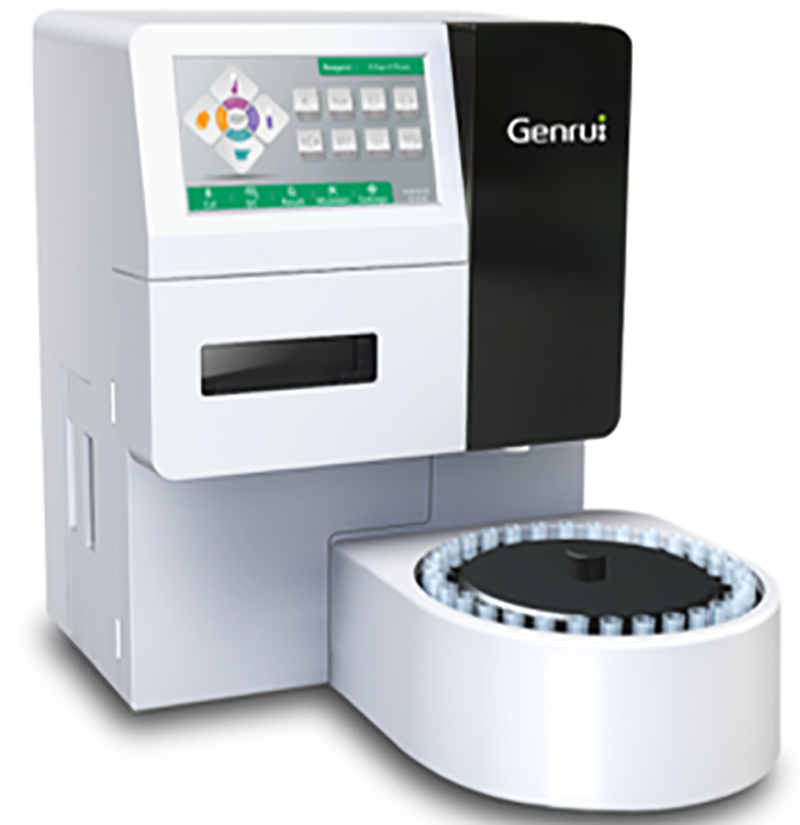 Veterinary series
Genrui veterinary solution debut at Medlab Middle East, aiming to be a professional partner for veterinary diagnosis. A total lab solution for veterinary clinics and hospitals covers Hematology, Chemistry, Immunoassay, Coagulation, and Urinalysis.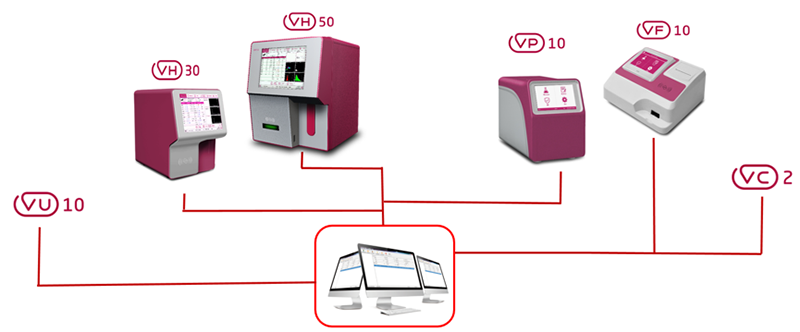 Microfluidic and colorimetry technologies are used in point-of-care chemistry analyzer VP10. Various panel discs provide comprehensive diagnostic assessments, and there are no other extra reagents or consumables, making diagnosis easier and more cost-effective.
Designed as an all-in-one, 5-part hematology VH50 utilizes special algorithms for different species to ensure accuracy. Its superior performance, user-friendly design, ease of use, and minimal maintenance make it the optimal choice for veterinarians.
By applying the fluorescence technology, the VF10 is a state-of-the-art immunoassay product for evaluating vet's situation, enable veterinarians to assess the health of vet's body multifacetedly.
Welcome to join us at Z5E49 to check all these out and explore business opportunities to grow up together.