MEDLAB is the leading exhibition in the laboratory equipment industry in the Middle East, attracting countless audiences. From 6th to 9th, February, 2023, MEDLAB was held at Dubai World Trade Centre. There are so many IVD companies from all over the world showcasing the latest equipment, devices, innovative products and solutions to global customers. Genrui, one of the IVD providers, with 7 categories of products: Hematology, Chemistry, Specific Protein, Immunofluorescence, Chemiluminescence, Molecule and Veterinary to shine during the exhibition.
Genrui International team at Dubai World Trade Centre, Booth Z4.C49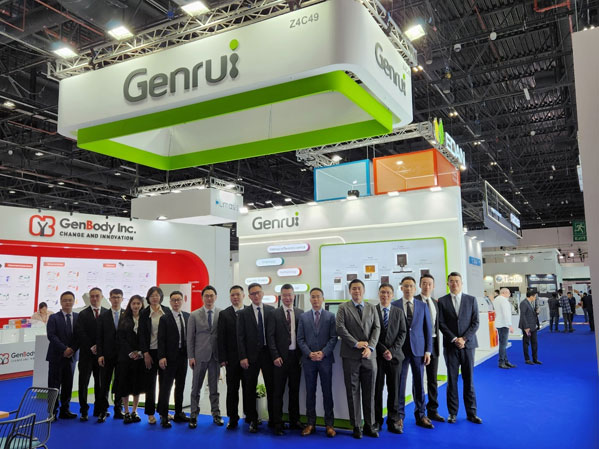 .
Hematology series
KT-8000 -- 5-part hematology analyzer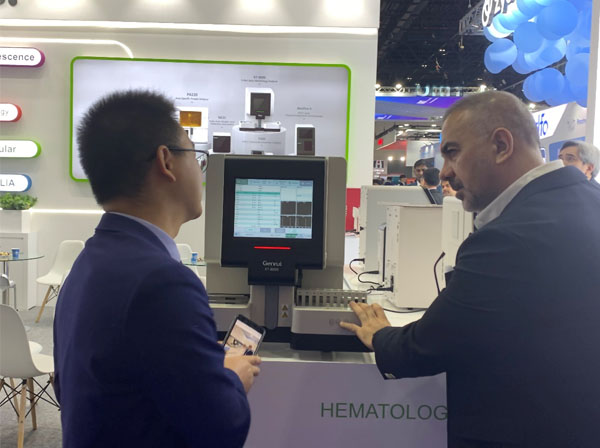 KT-8000 fully auto 5-part hematology analyzer, with the latest innovation, tri-angle laser scattering and flow cytometry, is a real 5-part analyzer. It is creatively developed with the smart counting mode that can provide better repeatability for low WBC and low PLT samples. Besides, the STAT design realizes more flexible modes. The presence of KT-8000 attracted a lot of customers.
Chemistry series
GS100 -- Automatic chemistry analyzer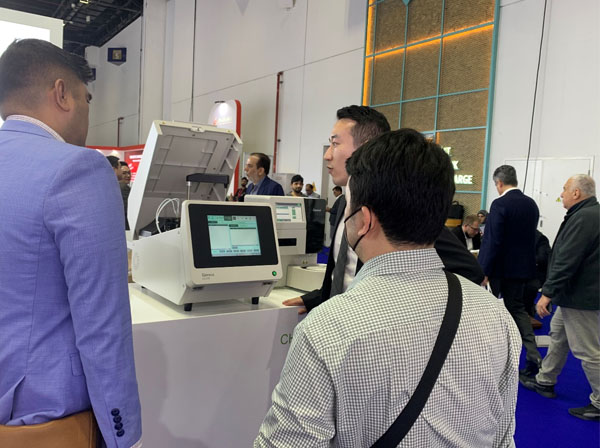 GS100 was designed as a small size for saving space, but with a large capacity that can fulfill different demands. It provides an all-in-one solution and user-friendly software to improve workflow and eliminate manual errors. It can be chosen as an open or closed system.
Chemiluminescence series
Minifine 6-- POCT Automatic Chemiluminescence Immunoassay System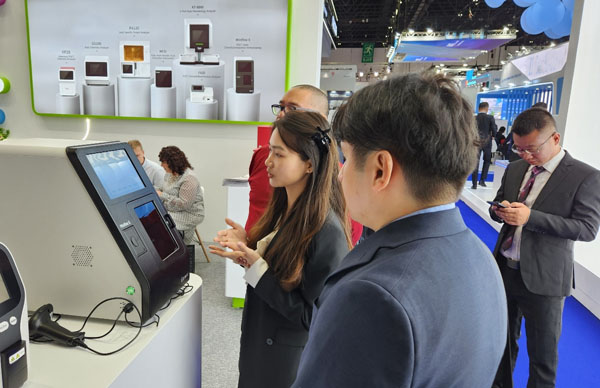 Minifine 6 is a fully automatic POCT analyzer for chemiluminescence immunoassay (CLIA). It is used for the rapid detection of multiple immune items such as cardiac markers, hormones, vitamins, etc. The results can be obtained in 15 minutes, with 6 channels available. Single reagent cartridge is used for this analyzer, one cartridge for one test, avoiding open bottle waste and eliminating cross-contamination. Each cartridge contains antibodies, magnetic particles, labels, substrates, wash solutions, and all other reagents required for testing. There is no liquid system, which makes it maintenance-free. Calibrators, controls, and disposable TIPs are included, with no hidden cost. Minifine 6 is a powerful assistant for immunoassays in small-medium laboratories.
Veterinary series
VP20--POCT Chemistry analyzer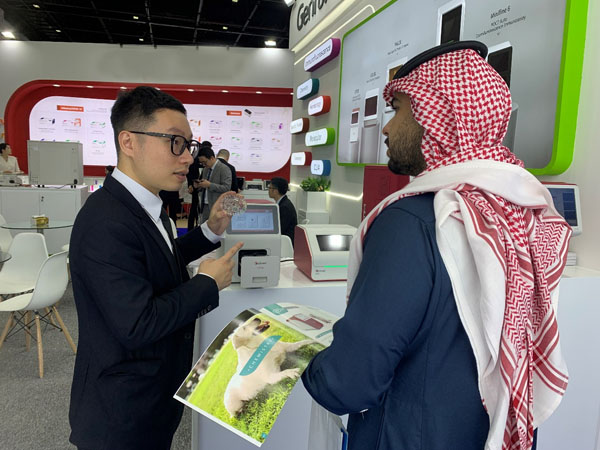 VP20 chemistry analyzer is portable and only needs a small space to store. The "all-in-one-solution" system is easy to operate. And solutions are tailored to veterinarians' needs. Also, different test panels can be chosen for different clinical uses.
With the mission "Provide professional IVD solutions to customers over the world", Genrui will continue bringing the latest IVD products and better services for everyone.