The 80th CMEF was held between 29th Oct. and 1st Nov. in the Shenzhen Convention and Exhibition Center. Genrui Biotech has showcased in the exhibition our newly released and most welcomed products.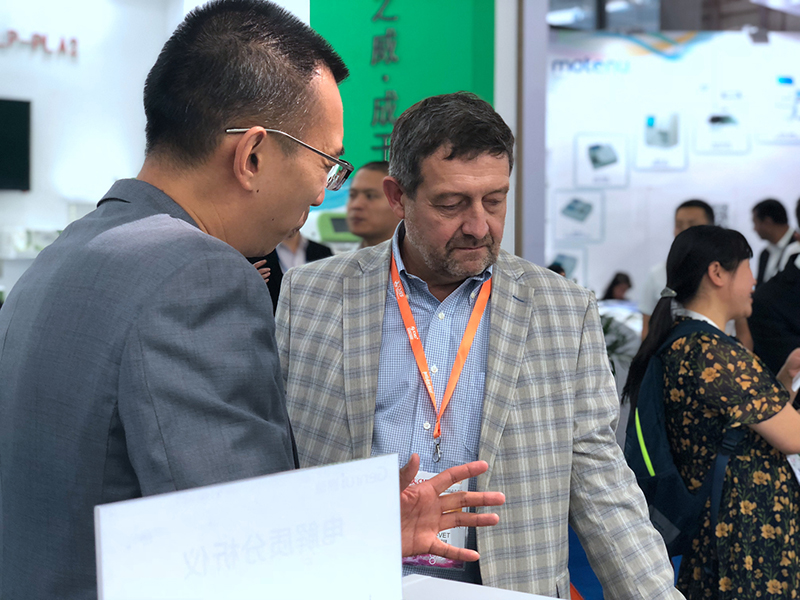 Visitors showed many interests in our upcoming smart and portable chemistry analyzer GP100VET. Basic on the microfluidic design, the testing disk can be expanded to 7 comprehensive testing panels that include up to 23 different parameters.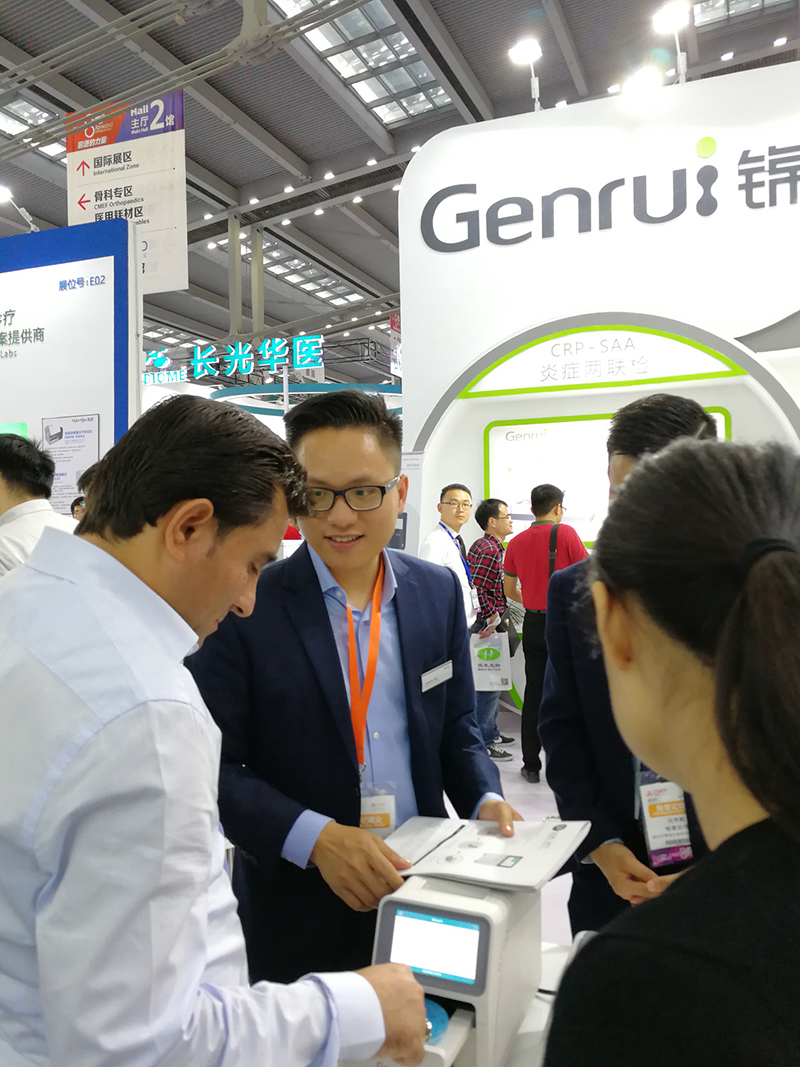 This is the first time after moving to new headquarters that we have invited our clients to come and visit us. After a short and warm afternoon tea at our conference room, Mr. Simon Liu, one of our key account managers, showed and introduced to the clients our R&D departments of different product lines. Mr. William Feng, the client relationship manager of Southeast Asia, took clients around the department of manufacturing and made a brief introduction of the products' manufacturing, QC, QA and packing, etc. Our clients showed great interest in the production procedures during the tour and had in-depth discussions with teams for details.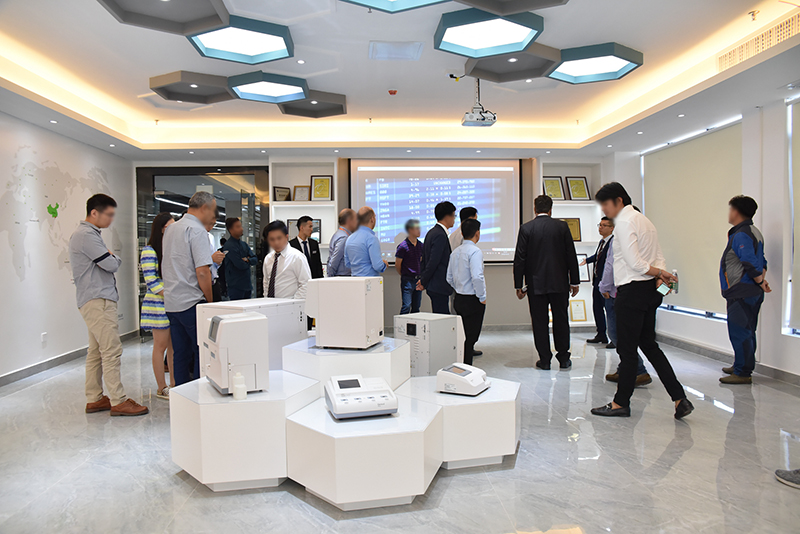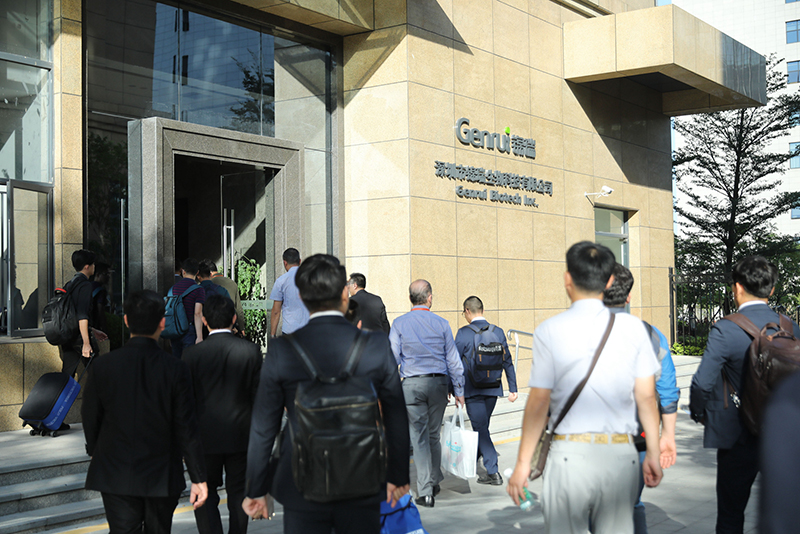 After the tour in our new headquarters, we held a product introduction and promotion meeting at our central meeting hall for all clients that came. CEO of Genrui, Mr. Jin Su, head of the international department, Mr. Chao Chen attended the meeting together with the other members of the management team.
CEO of Genrui Biotech Mr. Jin Su attended the meeting of products introduction.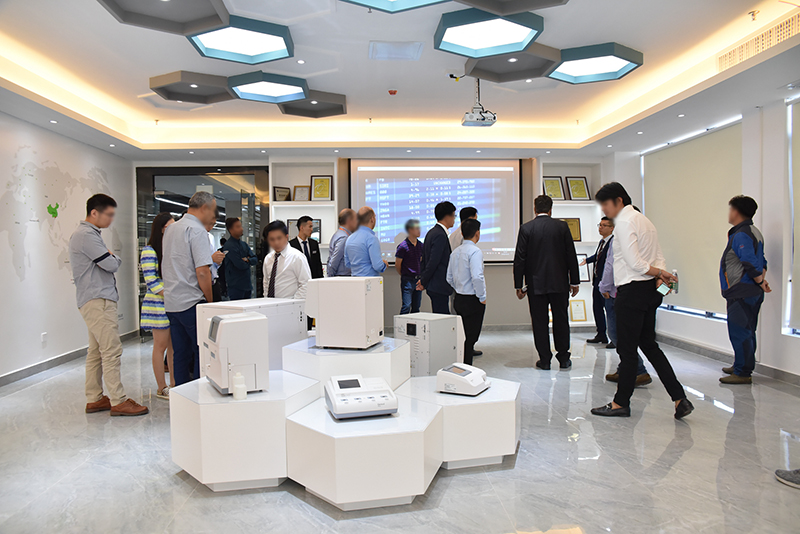 The head of the international department of Genrui Biotech Mr. Chao Chen briefly introduced all guests to the history and development of Genrui Biotech for the past years. Afterward, Mr. Chen announced the upcoming products of Genrui in 2019.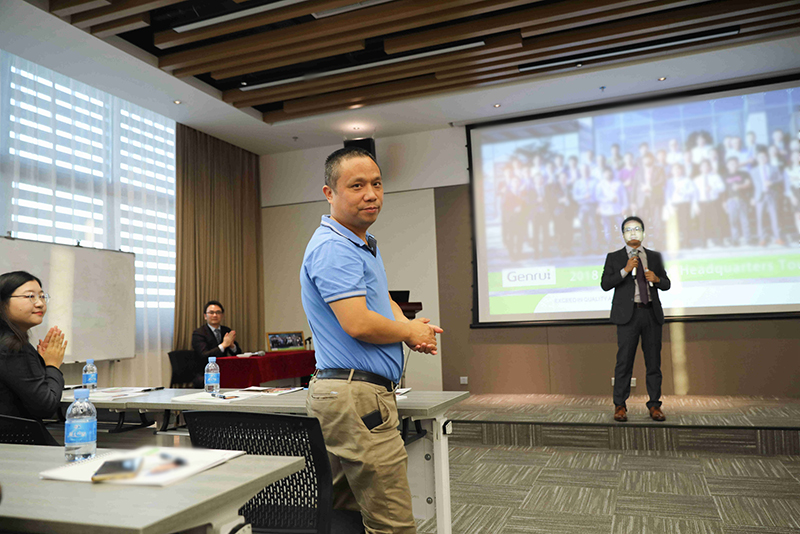 Product specialist Jewel Zhu gave an introduction to the 5-part hematology analyzer KT-6610.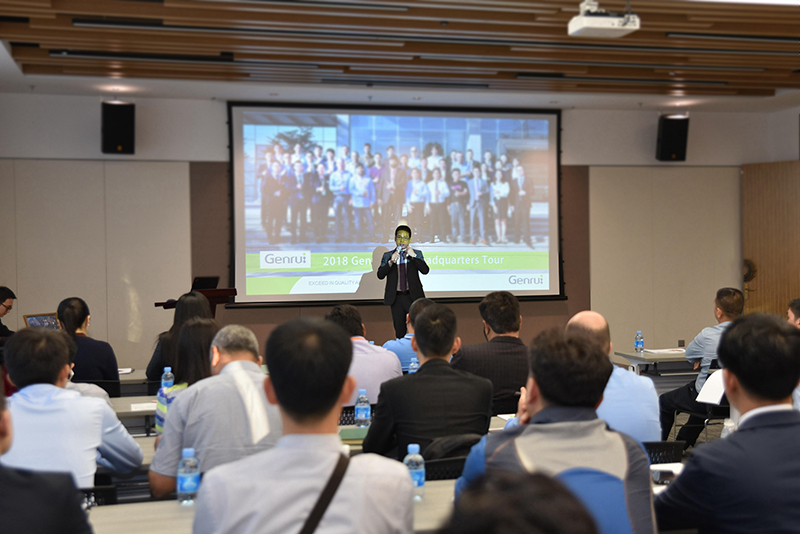 Marketing manager Ethan Jiang shared with all clients the most up-to-date information on the global protein assay market and our performance of PA product lines so far.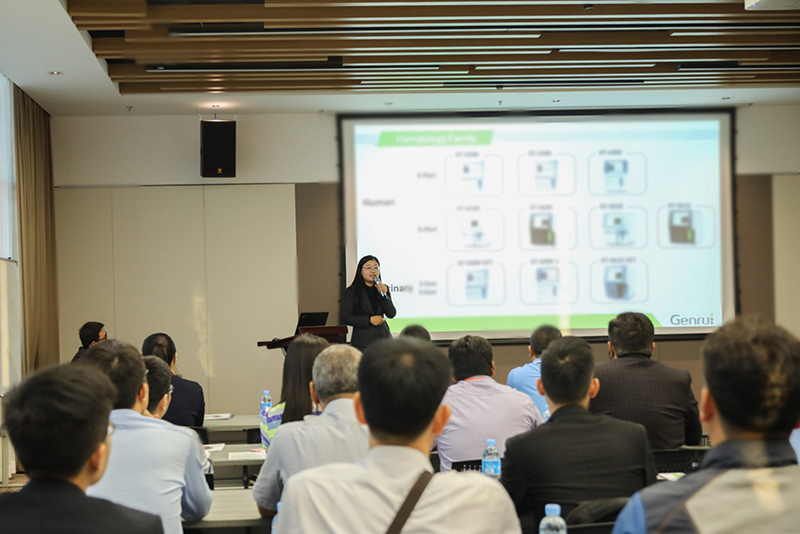 Product specialist Cindy Rong introduced the FA50 immunofluorescence testing system.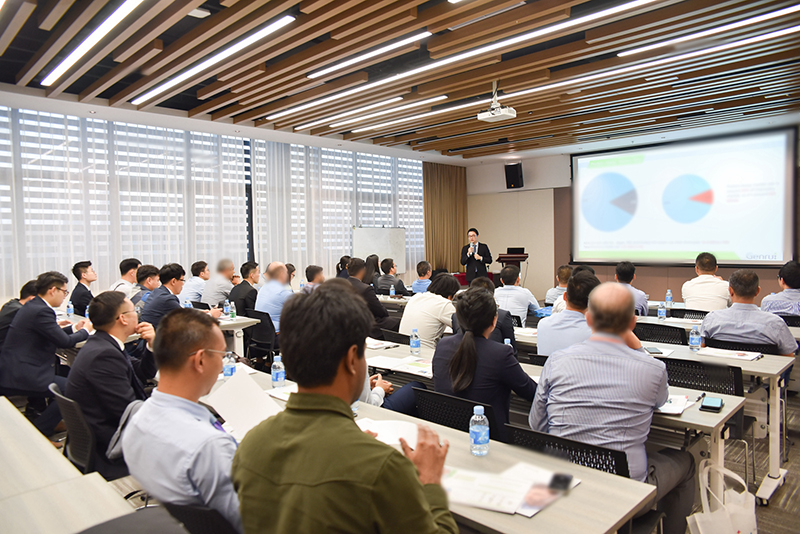 Moving to our new headquarters indicates a new start for Genrui and the decision of having our head-offices, R&D, manufacturing departments in the same building has largely improved our communications between different departments and teams and thus significantly increases our efficiencies. We would like to thank everyone for your continuous support and trust for the past years. We will keep on providing all our clients the best and quality products and professional services. We trust that we will make successful business cooperation and a bright future together!