The annual MEDICA is one of the most famous exhibitions for comprehensive medical equipment and products. This year from 18 to 21, November, MEDICA is held in Dusseldorf, with the charming culture, bloom of economy and beauty of Rhine River, the expo attracts more than 3600 companies from 130 countries and regions to show up. As a strong competitor in the global market including Hematology, Chemistry, Immunoassay, etc., Genrui shines with its new appearance in this expo.
With the goal of striving to develop and provide the best products of IVD as a complete solution for small to medium labs, Genrui shows its innovative breakthrough to this expo at booth 3K54.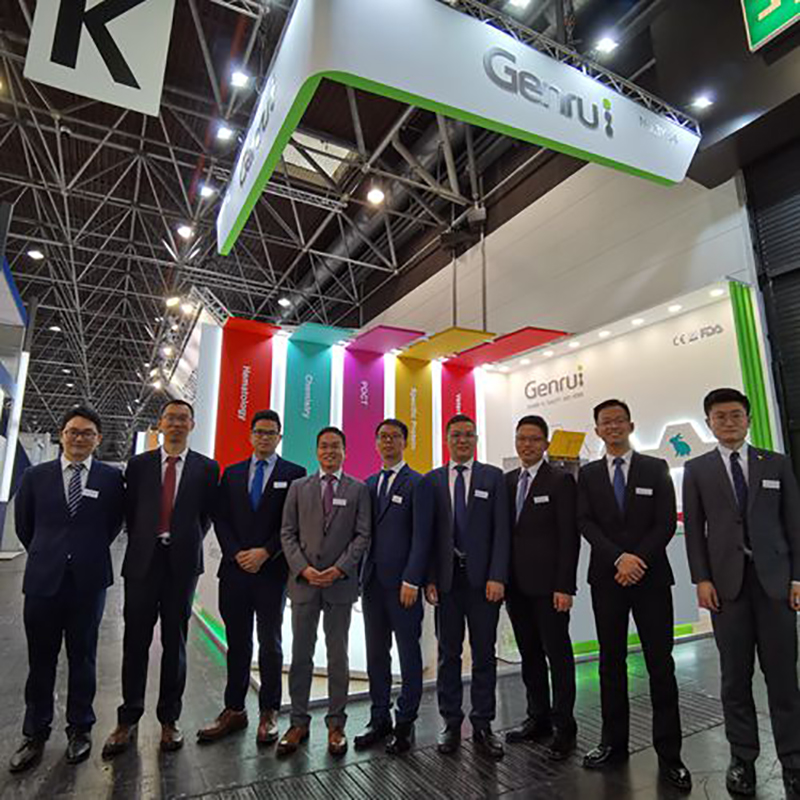 Hematology series
KT-60 is a new generation of 3-part hematology analyzer, which combines new innovations and creative designs to enhance user experience. High accuracy for samples of low value could be supported by innovated smart counting function.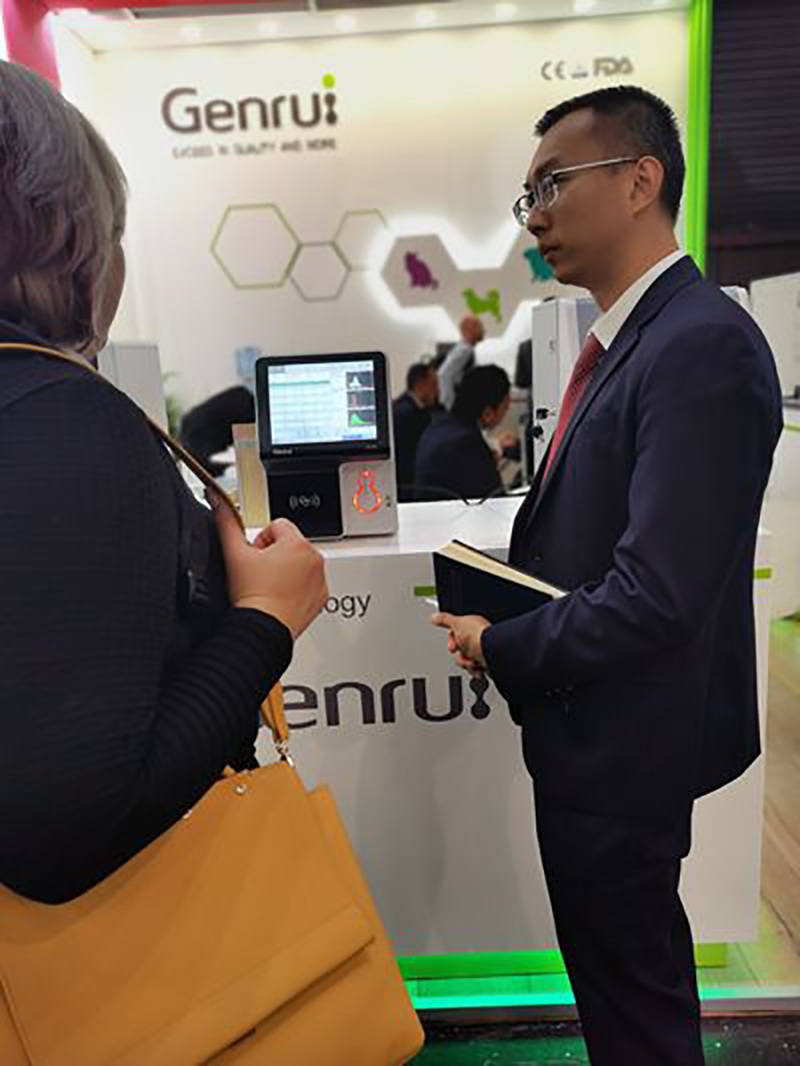 Chemistry series
The small-sized WP21A is equipped with a large color touch screen and build-in incubator and timer, which makes the test simple and punctual. User-friendly software allows technicians to operate it with high proficiency.
GS100 is a highly-integrated solution with a built-in computer, printer and large compartment, which is intelligent, easy and economical. It brings a pleasant automatic testing experience to all laboratories.
Electrolyte series
The newly-released GE500 is a simplest-to-the-best electrolyte analyzer with powerful functions. The sample autoloader eliminates tedious operations. The availability of whole blood samples greatly shortens the turnaround time. The new all-in-one reagent pack facilitates reagent management and ensures longer stability.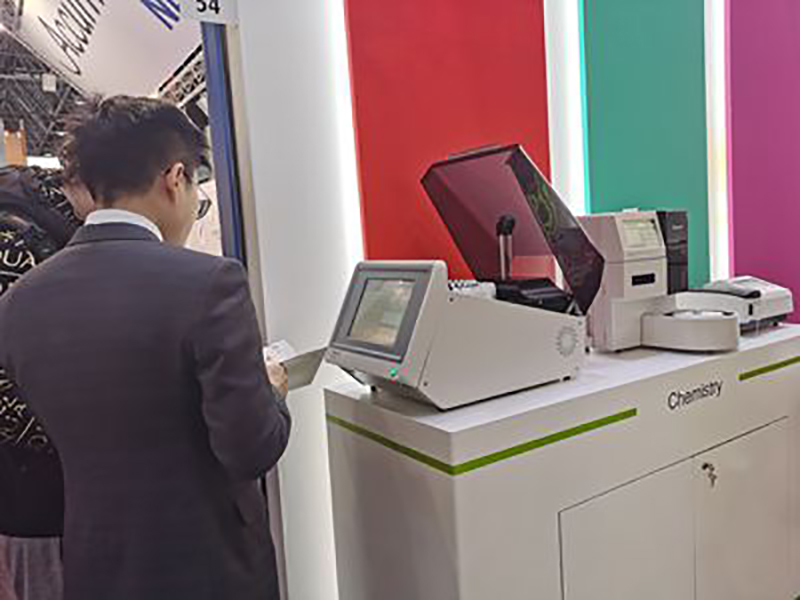 Veterinary series
Microfluidic and colorimetry technology are used in point-of-care chemistry analyzer VP10. Various panel discs provide comprehensive diagnostic assessments, and there are no other extra reagents or consumables, making diagnosis easier and more cost-effective.
Designed as an all-in-one, 5-part hematology VH50 utilizes special algorithms for different species to ensure accuracy. Its superior performance, user-friendly design, ease of use, and minimal maintenance make it the optimal choice for veterinarians.
By applying the fluorescence technology, the VF10 is a state-of-the-art immunoassay product for evaluating a vet's situation, enabling veterinarians to assess the health of a vet's body multifacetedly.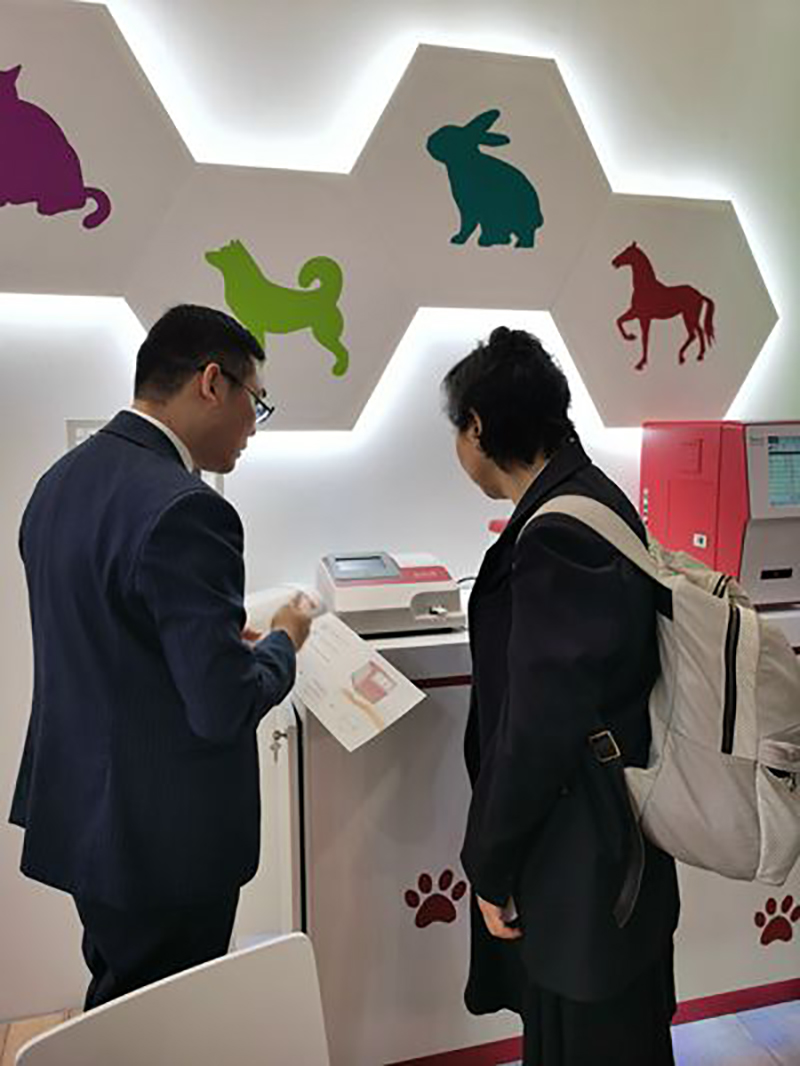 For all these years, Genrui has been devoting itself to the global medical and healthcare career with all its effects. As it's showcased on MEDICA 2019, Genrui stays energetic on innovating and providing more intelligent, efficient and high-quality IVD products of 5 series (Hematology, Chemistry, Specific Protein, POCT, Veterinary). Echoing the core value, customers are sincerely invited to visit the company, and with the complete solutions offered, it must be a pleasure to share the joy of harvest and to build up a long-term stable and win-win relationship together.