Genrui Biotech Inc, brings the latest products shown at the 54th Medica exhibition, a world-renowned comprehensive medical exhibition, which opened at the Dusseldorf Exhibition Center on November 14, 2022. It is recognized as the world's largest hospital and medical equipment exhibition, and ranks with its irreplaceable scale and influence. The first place in the world medical trade show.
Genrui team at Dusseldorf Exhibition Center, Booth 3K56.
In this exhibition, we divide the products into three different themes – Human, Veterinary and Fight Covid-19.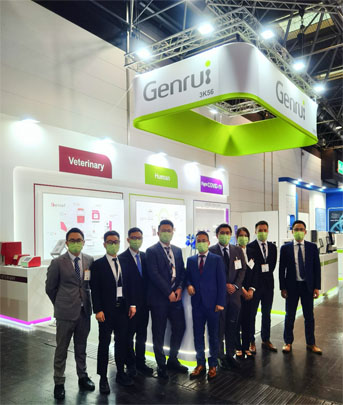 1. Human theme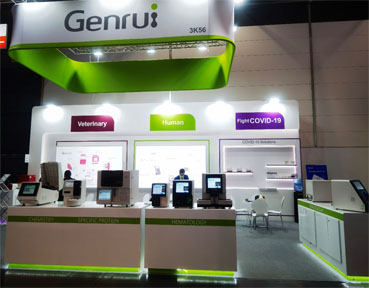 Picture 1-The picture of Human theme in Medica 2022
GS100 -- Automatic chemistry analyzer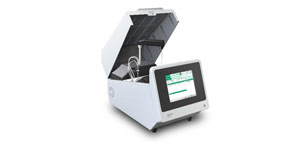 GS100, was designed as a small size for saving space, but with a large capacity that can fulfill different demands. It provides an all-in-one solution and user-friendly software to improve workflow and eliminate manual errors. It can be chose as an open or closed system.
KT-8000 -- 5-part hematology analyzer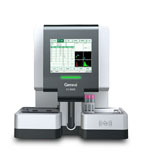 KT-8000 fully auto 5-part hematology analyzer which with the latest innovation, tri-angle laser scattering and flow cytometry, it's a real 5-part analyzer. It is creatively developed with the smart counting mode that can provide better repeatability for low WBC and PLT samples. Besides, the STAT design realizes more flexible modes. The presence of KT-8000 attracted a lot of customers.
Minifine 6-- POCT Automatic Chemiluminescence Immunoassay System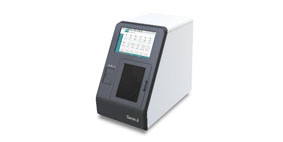 Minifine 6 is a fully automatic POCT analyzer for chemiluminescence immunoassay (CLIA). It is used for the rapid detection of multiple immune items such as cardiac markers, hormones, vitamins, etc. The results can be obtained in 15 minutes, with 6 channels available. Single reagent cartridge is used for this analyzer, one cartridge for one test, avoiding open bottle waste and eliminating cross-contamination. Each cartridge contains antibodies, magnetic particles, labels, substrates, wash solutions, and all other reagents required for testing, there is no liquid system, and maintenance free. Calibrators, controls, and disposable TIPs are included, with no hidden cost. Minifine 6 is a powerful assistant for immunoassays in small-medium laboratories.
2. Veterinary theme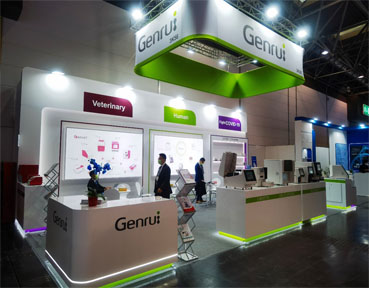 Picture 2-The picture of Veterinary theme in Medica 2022
VH50 -- 5-part hematology analyzer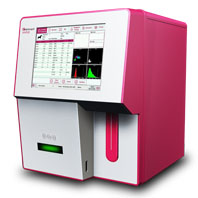 VH50 is a real 5-part hematology analyzer for veterinary diagnosis. In addition to testing pets, it can also test more than a dozen wild animals such as monkeys. It has a processing capacity of up to 60 times/hour, and can test 26 parameters.
3. Fight COVID-19 theme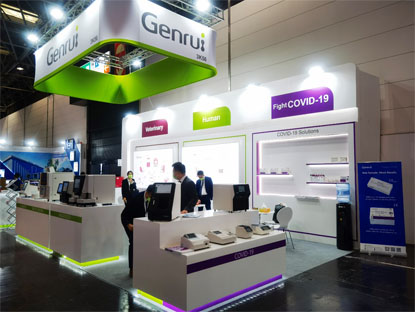 Picture 3-The picture of Fight COVID-19 theme in Medica 2022
Genrui SARS-CoV-2 & Influenza A/B & RSV Antigen Combo Test Kit (Colloidal Gold Chromatographic Immunoassay)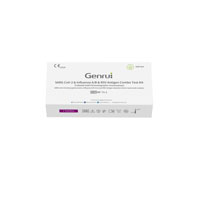 The flu, COVID-19, and respiratory syncytial virus (RSV) are all highly contagious respiratory infections caused by viruses who have high similarities. Genrui SARS-CoV-2 & Influenza A/B & RSV Antigen Combo Test Kit (Colloidal Gold Chromatographic Immunoassay) has very high accuracy in distinguishing different viruses. It detects 4 kinds of respiratory viruses and co-infection at the same time with one sample. And it is easy to operate and CE certified ensuring you to get the results in 15 minutes.
With the mission "Provide professional IVD solutions to customers over the world", Genrui will continue bringing latest IVD products and bringing better services for everyone.